With all the hidden extras associated with venue costs, calculating the real price in advance isn't easy. But one association is managing to do just this.
Venue costs and catering make up the lion's share of the typical conference budget. But, as every planner knows, the true cost of using a venue can sometimes feel like it's worlds away from the price listed in the bid.
From meeting delegates' increasingly varied dietary requests, to covering fees for utilities like water and waste, there are whole categories of venue costs that can feel frustratingly hard to pin down.  And, because these hidden costs can vary – sometimes substantially – from one venue to the next, this makes it tricky to draw true comparisons between the venues on your conference shortlist.
"When it comes to comparing venues, you're trying to compare apples and pears," says Holger Omlor, head of events at the European Association for International Education (EAIE). Before joining the association, Holger spent a decade as a professional conference organiser, where one returning task of his was comparing local venue costs.
"When you get to know the venues, you know that this venue is making their money off the rentals, that venue is making their money off the AV, there it's the rentals, and so on… There aren't huge surprises."  
But when you don't have the advantage of detailed knowledge about each venue, it's a different kettle of fish.
RFPs and squeezed margins
EAIE's Annual Conference & Exhibition takes place in a different European destination each year, which means Holger and his team were grappling with shortlists full of unfamiliar venues.
While standard venue request for proposals (RFPs) are pretty detailed, they don't necessarily help you smoke out all the extra costs associated with using each venue. And EAIE was getting stung. "We'd put out an RFP and venues come back with bids and we say 'that looks ok'," says Holger. "And then we'd go there and get all the extra catering and cleaning costs, all that stuff."
Venue-related costs like electricity, water charges and furniture rental can be sizeable additions to your conference bill. But even when the cost is one you're anticipating – like staffing – the variance between the added extras in one venue and the next can be a nasty surprise. Something as simple as how many exits a building has, for example, can make a sizeable difference.
"Let's say the cleaner for the toilets is included and you have 20 toilets, and the other venue has 40 toilets and it's not included. That's typically not a cost that comes up beforehand," says Holger. "Security is the same. Some venues include the cost estimate in the bid and some don't say anything about it. They say 'Oh, basic security is included.' And you have to ask 'What is basic security?' 'Oh, that depends on your logistics…'
In some venues, you might need 10 security guards, in others, 15. That's a substantial additional staffing cost you wouldn't necessarily see when comparing the list of bids responding to an RFP.
And comparing the true cost of venues is vital to the association. EAIE's conference runs over 4 days serving around 6000 participants.  As conferences scale, the pool of suitable venues shrinks. And with a big exhibition and a content programme that sees as many as 18 sessions running in parallel, this is an event in the top 1% of the largest conferences in Europe. All those factors together can lead to quite some pressure on the margins.
"We are playing in the champion's league: we're competing with medical and pharma association conferences," says Holger. And competing with well-funded meetings for bigger venues in tier 1 and 2 cities means much higher venue costs.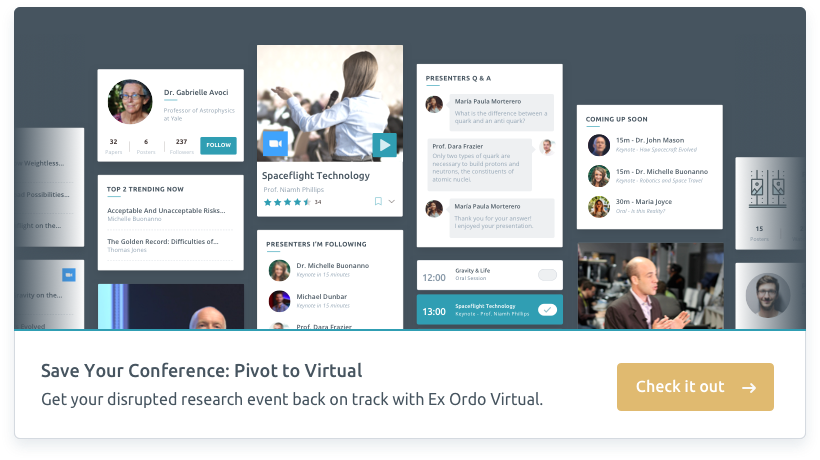 'This is what my conference looks like, give me an estimate'
So EAIE did a lot of work on its venue bidding process to get a clearer picture of what's included in upfront venue costs, and what's an added extra. Instead of trying to extrapolate from venues' bids or from previous conferences, Holger created a forensically detailed pricing sheet that puts the onus on the venues themselves to draw out the extra costs well in advance.
What cleaning is included? Is that basic only? If I rent a carpet, will I need to pay extra to clean it? What's the estimate for staffing for a conference with a setup like X? Asking questions like these results in a much clearer picture of what the final bill for each event is going to be.
"The funny thing is, when we have that discussion in the bidding phase, venues realise we are thinking about this stuff," says Holger. "I tell them explicitly, 'If there's anything missing in this pricing sheet, tell me.' Then if you put it out there, all kind of stuff comes up. It's often not even that they keep the cost out because they want to have a competitive bid. Sometimes they forget about hidden venue costs as well. "
"Because they also don't want to have that discussion later, where I say, 'Hey, wait a second, your bid was A and now I have 2 x A on my tab.' They see I need to understand what their pricing looks like, otherwise I'm going to have a very annoying conversation with my director."
Having this means that the association can make more informed decisions when whittling down their shortlist.
Closing thoughts
When your event doesn't have the luxury of wide margins, unexpected extras in venue costs can mean the difference between success and failure.
The income from EAIE's annual conference accounts for a large chunk of the association's budget. It doesn't only pay staff salaries but it's also used to fund the member magazine and other nonprofit activities. In the competitive events market out there, you can't afford to be leaving money on the table.
As Holger puts it: "Association conferences are not for profit, but they're also not for loss."