Choosing a conference venue? Use these 10 questions to help you whittle down your options.
When you're choosing a conference venue, a checklist can help you wade through the options out there. We all know that finding the right venue for your conference can make all the difference especially with it being one of your key costs. Ask the following 10 questions on your venue visits to make sure you haven't missed anything important.
1. How accessible is the location?
Your delegates should be able to reach the location with as little fuss as possible – whether they're coming by air, rail or car. If your delegate base is international, make sure the venue is located within easy reach of airports. 
If you're organising a multi-day conference, it's also a good idea to check if there are restaurants, cafes and bars nearby where your delegates can network pre- or post-conference. You should also confirm whether there is ample parking available at the venue for any delegates who are driving. 
If you're using a conference mobile app try one with an intuitive map that will help guide delegates around your venue. 
2. How accessible is the conference venue?
Don't be won over by looks alone. For example, a historic building may have atmosphere aplenty, but if it hasn't been adapted for accessibility, you'll be leaving some delegates high and dry. Make sure the venue is fully accessible and has induction loop facilities for delegates with hearing impairments. 
It's important to know who your delegates are, have a chat with previous conference organisers and find out the needs and wants that delegates had in previous years. And take time to reach out to organisers of events previously held in your venue of choice. They can give you a sense of any difficulties delegates might have with the accessibility of the conference venue. 
3. What's the venue set up like?
Rooms must be suitable for your numbers and needs – and have a bit of flex to boot. Check how much flexibility there is on numbers, and what the maximum capacity of each room is. And ask whether you can use breakout spaces and if there's a quiet space where delegates can have some downtime. 
Consider the decor of the venue? If you're organising a gala dinner, should you source a different venue for it? If the ambience within the venue doesn't match your desired approach, you'll be creating more work decorating it. 
4. What accommodation is available?
If the conference venue offers accommodation for your delegates, check what's available and at what rates. If your venue does provide lodging, feature them as an official partner for the event and negotiate a special rate for delegates. 
If the venue doesn't provide accommodation on site, see if there's a suitable hotel nearby. If there is no conference venue within walking distance, organise a shuttle bus service with the hotel. Ideally, you would find a hotel with suitable lodging and the capabilities needed for the conference space.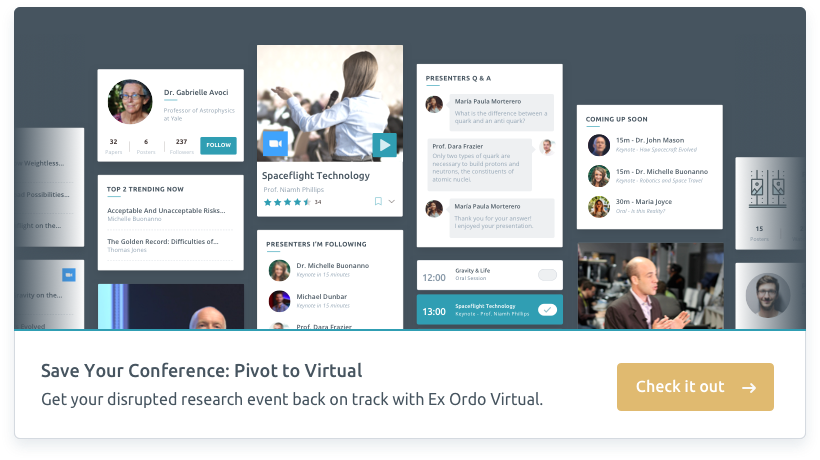 5. What's the cost? (And what are the hidden costs?)
OK, 2 questions here. When it comes to choosing a conference venue, cost is going to be one of the deciding factors. Everyone dreams of finding the perfect venue on the right dates at an affordable price, but it isn't always the most realistic goal. When it comes to the overall cost, talk through what is and isn't open to discussion – and be prepared to negotiate. 
Depending on the type of conference you're organising, you could negotiate a multi-year deal with the venue. But as well as the cost of venue hire, look for hidden costs like charges for using outside suppliers, parking fees or wi-fi costs. And remember: read the fine print.
6. How are the lighting and acoustics?
Lighting and acoustics are often overlooked when it comes to choosing a conference venue, but they'll have a huge impact on delegates' experience. See if you can schedule your venue visit when an event with a similar setup to yours is taking place. This will give you an idea of the set-up capabilities. You'll get to see the rooms in action, and you may get some ideas for setup too. Ensure these are organised in time in order for your conference to run as seamlessly as possible. 
7. What incentives will the venue throw in?
Discounted rates on delegate rooms? Complimentary accommodation for members of your organizing committee? Talk through what incentives the venue can offer to secure your business. And check if they'll be willing to throw in an extra service if your costs reach a certain amount. 
Small perks like an airport shuttle or free coffee and tea can add up to big savings for your organising committee. And if you're flexible on dates you can use that to negotiate a deal, perhaps the conference venue has dates it needs to fill and they'll offer you a discount or incentive to take them. 
8. What else is going on at the venue?
Ask about what else will be going on at the venue during the dates you're looking to book. This will impact how busy the common areas are, and may have an effect on where you can display sponsor or conference branding. The theme needed in a large venue for a wedding is very different than that needed for a conference. Make sure to get a floor plan of the venue, walk through it and ensure your branding is clear in the venue. This will help your delegates stay on the right track and not get lost in your venue.  
9. What facilities do they offer?
Prepare a checklist of the facilities you need (like AV, stages, microphones etc), and see which the venue can offer. And check if they'll have a technician on hand to support you throughout the event.
Does the venue have a method for collecting on-the-day feedback or are you better using a mobile app to do this? 
It's also important to ensure that your venue provides a set-up and clean-up crew otherwise you may need to organise a team to take care of this. It's necessary to get an understanding of the staffing available too, is there enough waiting staff, concierge support and security provided? Make sure the venue has appropriate facilities for any sponsor areas or exhibition halls for outside vendors. Don't forget to check if they offer Wi-Fi and if there are enough phone charging stations. 
10. How does the conference catering work?
Not all venues can match the preferences of your guests, so whether you go with a caterer or not, make sure they can accommodate food allergies and restricted diets. Are there vegan and vegetarian meal choices on the menu? What about last-minute delegate requests? Talk through whether the venue has a minimum food and beverage spend, and whether they'll charge by person or by what you order. And what happens if you spend less than the minimum spend? It's also worth discussing what happens if your delegate numbers change significantly closer to the date.