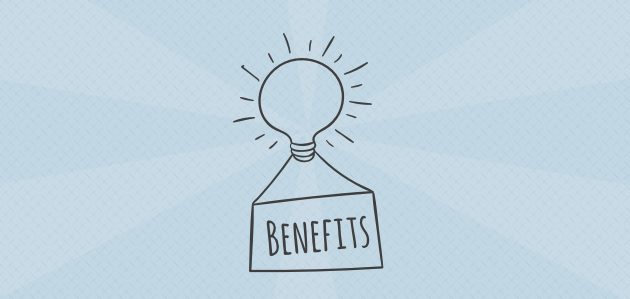 You've taken on the task of organising a research conference and it's your first time. You're researching the workload involved, and it seems many industry professionals recommend hiring a Professional Conference Organiser. "I can do it alone" you say, "it could not be that hard?!". Indeed it may not, however for a first time organiser it is tricky. In fact in a survey we conducted, 86% of conference chairs greatly underestimated the amount of work involved in organising a research conference. So it's no wonder we always recommend to seek professional help. Let's take a look at what a Professional Conference Organiser offer and the benefits of hiring one.
What is a Professional Conference Organiser?
Professional conference organisers (PCO) specialise in the planning and execution of conferences. These companies or people typically plan and execute conferences right the way through the entire process. There are many benefits of hiring a PCO – we'll go into that in more detail in a moment –  the obvious is the experience they can bring to the table. Organising conferences is what they do – every day they're involved in the conference planning process. By hiring a PCO you have the benefit of support, consultancy and expertise behind you. Generally any decisions are put to the conference committee, so it is always you who has the final say. Many PCOs offer to manage as many or as few aspects of the conference depending on your needs.
Let's take a look at some of the services PCOs offer can help to alleviate any headaches a conference planning novice might encounter.
Supplier Contract Negotiations
The PCO can take over the supplier contract negotiations for your conference. They will conduct the research and request information from the various suppliers. Suppliers/contractors may include services such as website design, venue, stage and lighting, catering, abstract management, registration and so on. Once they receive the information this goes back to the committee for final decision. The PCO acts as the main point of contact for the committee, and can manage all communications and ensure each supplier provide the service at the agreed standard. This removes a great deal of time in researching, requesting information and communicating back and forth with a wide number of suppliers. Instead your PCO becomes the one point of contact between you and all of your suppliers.
Financial Management
Once a budget has been agreed by the conference committee, this can be handed over to the PCO and they take care of budgeting each element the conference. In this they will seek to find the best suppliers at the best price and negotiate as mentioned before. In this they can manage all expenses and can also take care of bookkeeping and tax adherence. This streamlines the financials and keeps them all in a centralised place, which comes in handy during the post-conference evaluation.
Marketing & Promoting
One of the biggest struggles new conference organisers encounter is ways to promote their conference. In fact, on a monthly basis we get lots of people searching our blog for information on how to promote a conference. The PCO will take care of marketing and promoting your conference to reach ticket sales targets and also attract authors to submit their work. The services may include website design and content maintenance, social media management, Public Relations and media releases. Utilising the marketing and communication skills a PCO can offer can greatly assist in spreading the word about your conference.
Reporting & Evaluation
When the conference is complete it is absolutely essential to complete  and end of conference report and evaluate its success. This allows the committee to identify areas that need improvement and areas that worked well for the following year. Evaluating the event will year-on-year benefit the success of the conference. It also greatly assists the next chair in improving the conference from the previous year, rather than starting from scratch again. Naturally as PCOs offer a service they in turn will provide documentation and an evaluation on the results of each aspect of the conference. At this point it is also a good idea to get some feedback from them on how to improve for the following year, as they are the experts in the field.
Download our Conference Planning eBook, it outlines the workload involved in a typical research conference in a 12 month step-by-step task checklist.
Disclaimer: These are typical services Professional Conference Organisers offer. This does not imply that services are limited to, nor does imply 

all

 PCO's offer all of these services.