In order to collect submissions for your conference, you'll need to send a call for papers (CFP). Here's how to craft the perfect one.
A call for papers (aka call for abstracts or call for proposals) is an invitation email. A beacon that says: 'Hey, if you've got valuable knowledge to share, we're the platform for you!' Usually developed in concert by your programme chair and general chair, it's sent out about eight to nine months before your conference. Its purpose is twofold – to announce your event to the research world, and kickstart the submissions process for content that authors would like to be considered for inclusion in your conference programme. 
We've already covered best practice guidelines on how to issue a great call for papers, including some simple yet effective methods of using channels other than email to reach a wider audience. Now, we take a step back. We show you why putting in the extra time and effort to craft the perfect CFP messaging is so important. And we share a tried-and-tested email template to get you started.
Key objectives of your call for papers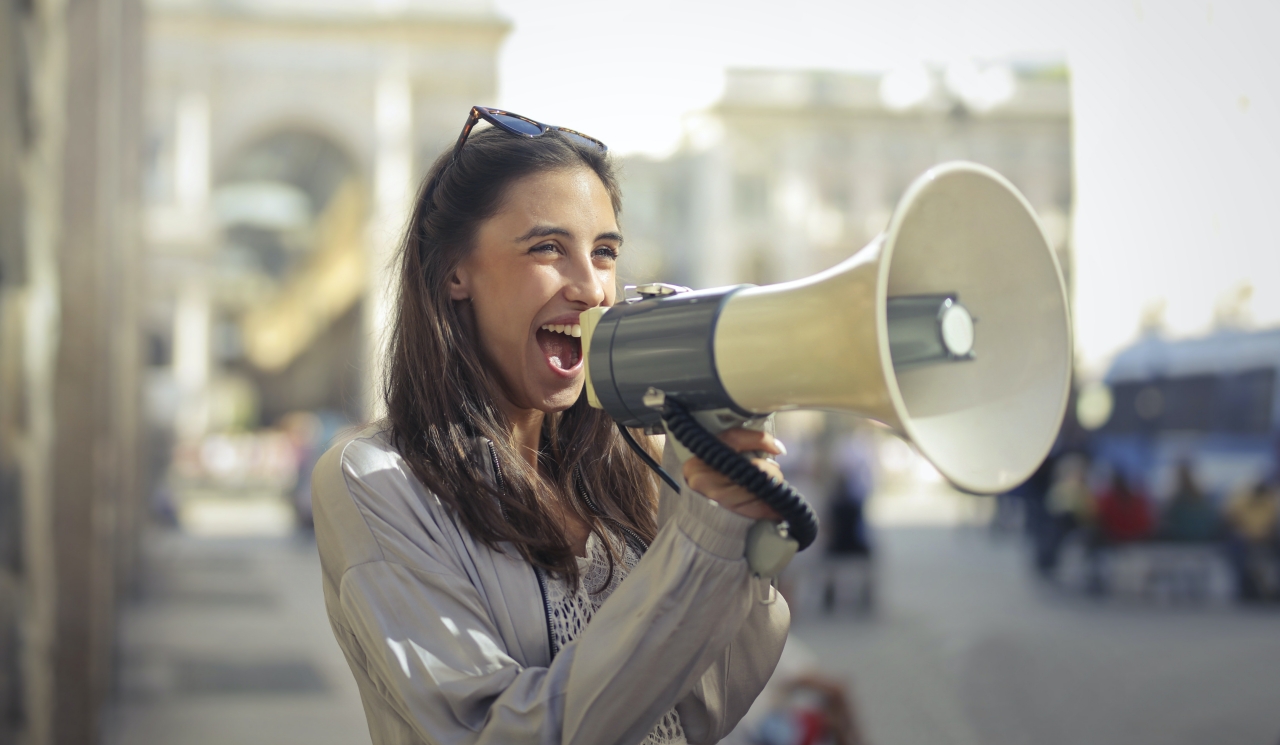 Photo by Andrea Piacquadio
Grab attention & pique interest
Your call for papers is often the first impression you make on potential attendees. Since researchers receive countless call for papers emails, yours needs to cut through the clutter and spark curiosity. Think of it like an elevator pitch. Your message has to be catchy, informative, and scannable. Around 300 carefully selected words that set the tone for your entire conference.
Attract top talent
The world is brimming with talented researchers and experts, eager to share their work in reputable forums. When you articulate the significance of your conference and its unique theme with an engaging call for papers, you're more likely to capture the interest of those who align with your vision. Attracting the calibre of talent you're looking for is key to your conference's success.
Our Ex Ordo CEO, Paul Killoran, is a firm believer in the power of personalisation. If the spray-and-pray approach isn't working for you, he recommends reaching out to people directly: "Engaging with people directly is much more valuable than just sending emails – no matter how big your conference mailing list is. Pick up the phone and call colleagues and contacts you've made over the years and ask them to submit an abstract. Ask them to encourage their colleagues to submit as well. Because you've already made a connection with them, it's more likely they'll be on the lookout for your email, and take action when they get it."
Define the essence of your event
A well-designed call for papers immediately lets folks know what your conference is about and who's running the show, which helps build trust. Your call for papers outlines your conference's theme and topics, providing potential attendees with a glimpse into what they can expect. This ensures that submissions are aligned with the event's focus, contributing to a cohesive and impactful programme.
Create a buzz
An eye-catching call for papers doesn't just invite participation, it also generates buzz and excitement within your target community. By presenting your conference as an opportunity to be part of something special, you build anticipation. Your audience starts imagining themselves at your event, soaking up knowledge, engaging in discussions, and connecting with like-minded peers.
One way to bolster your digital marketing efforts is through the use of conference announcement sites, most of which are free. Researchers and academics who've registered an interest in your categories on these sites, will receive an automated alert about your event. They can then access your conference website to submit their paper, register, or just find out more. We've put together a handy list of conference announcement sites, broken down by industry and discipline, to give you an idea of what's out there.
Build a diverse programme
A thoughtfully-crafted call for papers encourages a steady influx of diverse and high-quality submissions, which will allow your programme chair and programme committee to build out a conference programme bursting with fresh perspectives and innovative ideas. Attendees will relish the opportunity to be exposed to and engage with cutting-edge content that they won't find anywhere else.
Enhance networking opportunities
The experts you attract through your call for papers contribute to a vibrant and diverse network of participants. A rich tapestry of backgrounds and fields of expertise creates an environment that fosters invaluable opportunities to connect, collaborate, and forge meaningful relationships that extend well beyond your event. Like the life-long friendship that was sparked when a young Henry Ford met his boyhood hero Thomas Edison at the 1896 convention of the Association of Edison Illuminating Companies in Brooklyn, New York. A meeting of great minds that would go on to change the course of history.
Supercharge with software
Once your call for papers is shared, a good abstract submission system will ensure the collections and review process flows smoothly. If you're expecting to receive more than 50 submissions, we strongly advise you invest in an end-to-end software package, rather than a stand-alone tool for abstract management. A connected conference management solution has several features linked into the core abstract management software, such as programme building, delegate registration, a mobile app, and an integrated virtual platform to support online events.
Managing your conference from start to finish in a single, seamless system designed specifically for the complexities of scholarly and technical events means that everything takes place in one central hub. With Ex Ordo, you can send your call for papers via the Communication Hub. The message header with the long name, the start and end dates of the conference, and the submission URL will be automatically populated. The email is then entirely customisable using macros to populate information directly from the system. 
If you pair an effective call for papers with a clunky platform, you run the risk of losing out on valuable contributions from frustrated authors who get so fed up they end up abandoning their submissions half-way through. That could have a devastating impact on the volume and variety of content you have to build out your conference programme.
Essential info to include in your call for papers email
Header
Start with your conference name (this should also be included in your email subject line), the dates and location of your event (if virtual, the name of the platform where attendees will be able to join), and a link to your conference website. 
Conference history & highlights
After a brief intro, you should provide a bit of history about your conference, and explain why it's an event worth attending. If you have any guest speakers or special events (even social events) lined up, it would be well worth mentioning these here, as they could help attract potential authors and delegates. If your conference is partnered with an academic journal, or sponsored by an affiliate, you can mention this, too. And if you have a video recap or 'highlight reel' from your previous conference, you can link to it here. 
Conference theme, topics of interest, & link to author guidelines
Here's where you announce the theme of your conference, and a list of topics of interest to give potential contributors an idea of what kind of content you're looking for. You should also link to a dedicated page on your website, commonly referred to as 'author guidelines', where you provide more granular details of submission requirements. This would include info such as what formats you will be accepting, e.g. abstracts, extended abstracts, or full papers, maximum word count, formatting conventions, etc. It should also include an outline of your evaluation and selection process, and your policy for accepted papers.
Important dates & contact details
You need to provide a list of important dates (submission deadline, acceptance notifications, final paper submission, etc.). And the names and roles of those on your organising committee, including the point of contact for authors who may have queries regarding the programme. It'd be wise to also include an email address for general conference queries.
Legal compliance
Be sure to play by the rules and stay GDPR compliant to avoid any unnecessary fines. This includes giving recipients an escape hatch with an 'Unsubscribe' button. 
A CFP template for you to use
<Conference name>
<Conference date and location> 
<Link to conference website>
Dear Scholars, Researchers, and Experts,
It's my great pleasure to invite you to <conference name>, which is being organised by <organisation name>, and will be hosted in <conference location> on <conference dates>.
About our Conference:
<Conference name> has a rich history of fostering cutting-edge research, promoting interdisciplinary collaboration, and facilitating the exchange of innovative ideas. As a respected platform in the field of <field/area>, our conference has consistently attracted leading academics, practitioners, and thought leaders from around the world.
Theme:
This year, we are excited to delve into the theme of <conference theme>, an exploration that promises to unearth fresh insights and spark dynamic conversations.
Topics of Interest:
<List of topics>
Guide for Authors:
Authors are encouraged to submit their latest research, case studies, and technological advancements aligned with the conference theme and topics of interest.
Please use our online abstract management system which is accessible through the following link: <link to abstract management system login page or online conference form>
For detailed guidelines on abstract formatting, paper submission, and other relevant information, please visit our website: <link to author guidelines page on website>
Important Dates:
Deadline for submission: <date>
Notification of acceptance: <date>
Deadline for final paper submission: <date>
Organising Committee:
<Roles and names of organising committee members>
Contacts:
For any programme enquiries: <email address>
For all general enquiries: <email address>
We look forward to your contribution and the valuable insights you will bring to <conference name>. Your expertise and participation will enrich the discussions and collaborations that will shape the future of <field/area>. 
Sincerely,
<Name of general chair>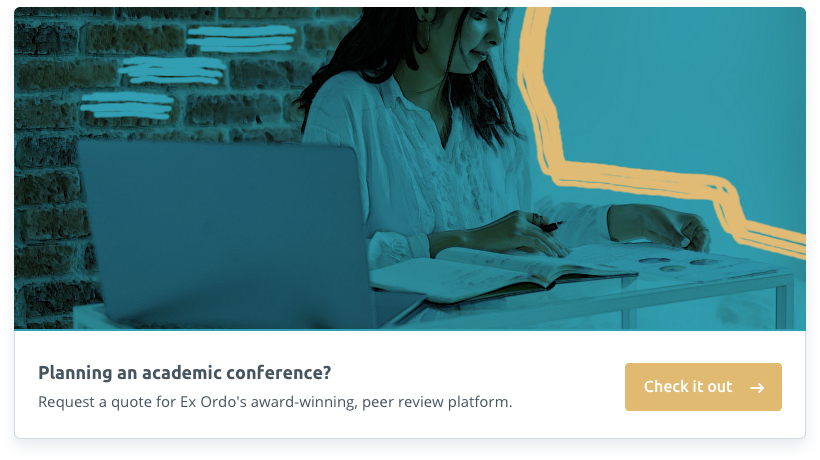 Final thoughts
By investing time and effort into creating a captivating call for papers, you set the stage for a memorable conference experience. You attract top-tier participants, enrich your content, and foster an atmosphere of anticipation. If you pair your call for papers with a seamless abstract management system, then you're well on your way to building a conference that is bound to leave a lasting impression.