In order to collect submissions for your conference, you'll need to send a call for papers (CFP) or call for abstracts. Here's how to craft the perfect one.
Your call for papers is an email that will announce your conference and the start of submissions to researchers who might be interested in presenting. Since researchers receive hundreds of call for papers emails, you need to craft compelling content to maximise your chances of receiving submissions.
We've already discussed some rules to increase your open rate. In this article, we'll give you some tips on what your call for papers should contain.
1. Conference Details
Your call for papers should immediately make it clear what the conference is about and who is organizing it. The key details of the conference should be the first thing recipients see:
Name of conference (which should also be in the email subject line)
Conference dates and location
Link to the conference website
Objectives & theme of the conference
List of topics
Names of committee members
If you have a rough idea about your conference schedule, or if you have plans for invited speakers, it would be well worth mentioning these as any kind of special events (even social events), or guest lectures, could help attract potential authors and delegates.
If your conference is partnered with an academic journal, or sponsored by an affiliate, these are all things that you may want to include in the call for papers.
2. Submission Guidelines
Your call for papers should include any relevant guidelines and information:
Deadline for submissions
Topics or themes that they can submit to
Formats they can choose for their submission (oral, paper, symposia…). If you have any special formats like workshops or panels, it would be a good idea to provide as much information as possible on how to submit to these.
Word limit
Important dates such as the notification of acceptance or the deadline for final paper submission
You might also want to include a policy for accepted papers. If your guidelines are too long, just include the link to the complete written guidelines page on your website.
Then you need to outline the process to submit a paper, or an abstract, to your conference and the guidelines involved.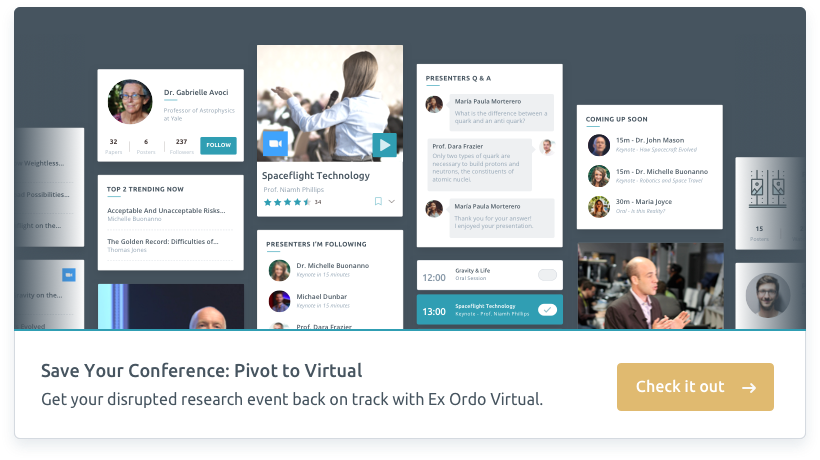 3. Contact Details
Include the email address of the main contact person. This will ensure prospective authors can easily get an answer to their questions and that all the queries don't end up in the wrong inbox.
4. Legal Compliance [Updated June 2018]
When sending a call for papers, you'll need to check it's compliant with data protection laws. GDPR, the EU's new data protection law came into effect on 25 May 2018 and applies to anyone who controls the personal data of others. Which means the email addresses on your conference mailing list. If you send your call for papers to researchers who haven't given their consent to receive emails from you, your event will be in breach of GDPR, which could leave you at risk of being fined. So before you send your call for papers, make sure everyone on your mailing list has given their consent to receive emails about your conference. If you're unsure if you have their consent or not, you could instead announce your call for papers to the global research community on a research conference directory like PaperCrowd. PaperCrowd is free to use, and can help make your event  visible to researchers around the world.
5. Link to Unsubscribe
If you're sending your call for papers as an email, don't forget to provide a way for recipients to unsubscribe. If you use an email sender, this should be automatically added to all your emails. Otherwise, you should at least add something like "If you want to unsubscribe from this list, please send an email to [email address]".
6. A link to your abstract management software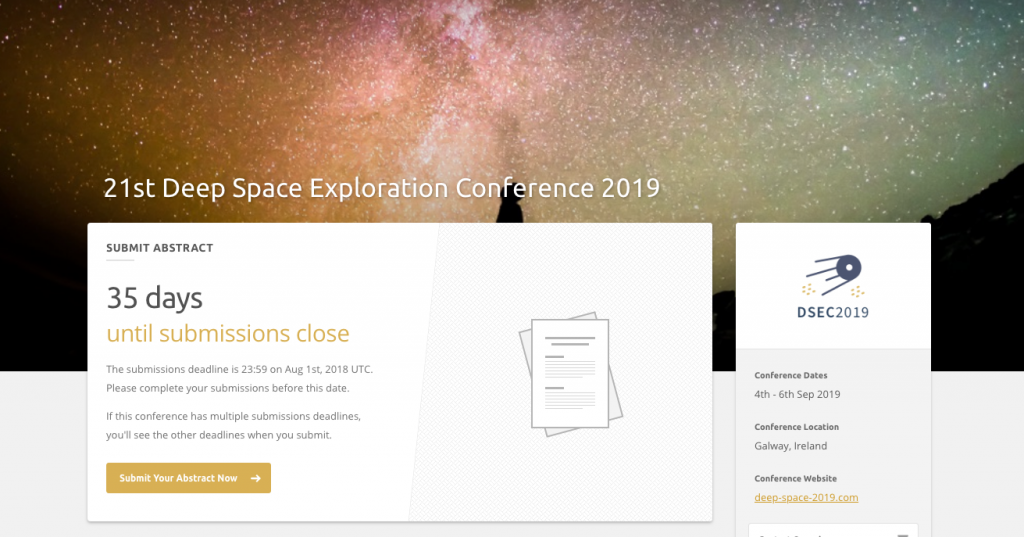 And finally, even the perfect call for papers isn't enough to guarantee your conference gets plenty of good-quality submissions. If you pair an effective call for papers with an abstract management system that frustrates would-be authors, it won't matter how great your call for papers is, you'll miss out on lots of submissions. So make sure you include in your call for papers a link to a user-friendly abstract management software like Ex Ordo.
A call for papers template for you to use
---
Name of the conference
Date of the conference
Link to the conference website
It is a pleasure to invite you to <Conference Name>. The conference is organized by <Department & Organisation> and will take place in <Location> on <Conference Dates>.
<Brief history on your organisation/conference and why should recipients submit>.
The theme of <Conference Name> will be <Conference Theme>.
Topics of interest
<List of Topics>
Guide for authors
The deadline to submit abstracts is <Submission Deadline>.
To submit your abstract, please click on the following link: <Link to the abstract management system log in page or online form>.
<Insert any relevant information, guidelines and links>
Important Dates
Deadline for submission: < Deadline for submission>
Notification of acceptance: <Date of Notification of acceptance>
Deadline for final paper submission: < Deadline for final paper submission>
Organising committee:
<Roles and names of the organising committee>
For any enquiries regarding the programme, please contact: <Email Address>
For all general enquiries, please contact: <Email Address>
We look forward to seeing you at <Conference Name>
Sincerely,
<Name of the Chair>
---
Note:
Your conference management software probably offers a service to send your call for papers. With Ex Ordo, you can send your CFP via the Communication Hub. The message header with the long name, the start and end dates of the conference and the submission URL will be automatically populated.
The email is then entirely customisable using macros to populate information directly from the system. Here is an example of what it could like: