Looking to share your conference with the research world? Add it to a conference announcement website.
Virtual and hybrid have extended the reach of conferences further than ever. Scholars from all corners of the globe can now participate in your event. But this is a crowded space. How do you get your conference in front of your target audience? How do you ensure that your event is on their radar?
Word-of-mouth will always be an important promotional tool for your conference. But you can't just assume that every person who might want to participate in your event already knows about it. Because every day, around the world, new people emerge who are interested in your field.
As a conference organiser, it's your responsibility to fully promote your event as broadly as possible. You need to attract the widest selection of abstracts, to give your event the biggest pool of prospective speakers from which to choose. The higher your calibre of speakers, the better your chance of attracting more attendees. Cha-ching!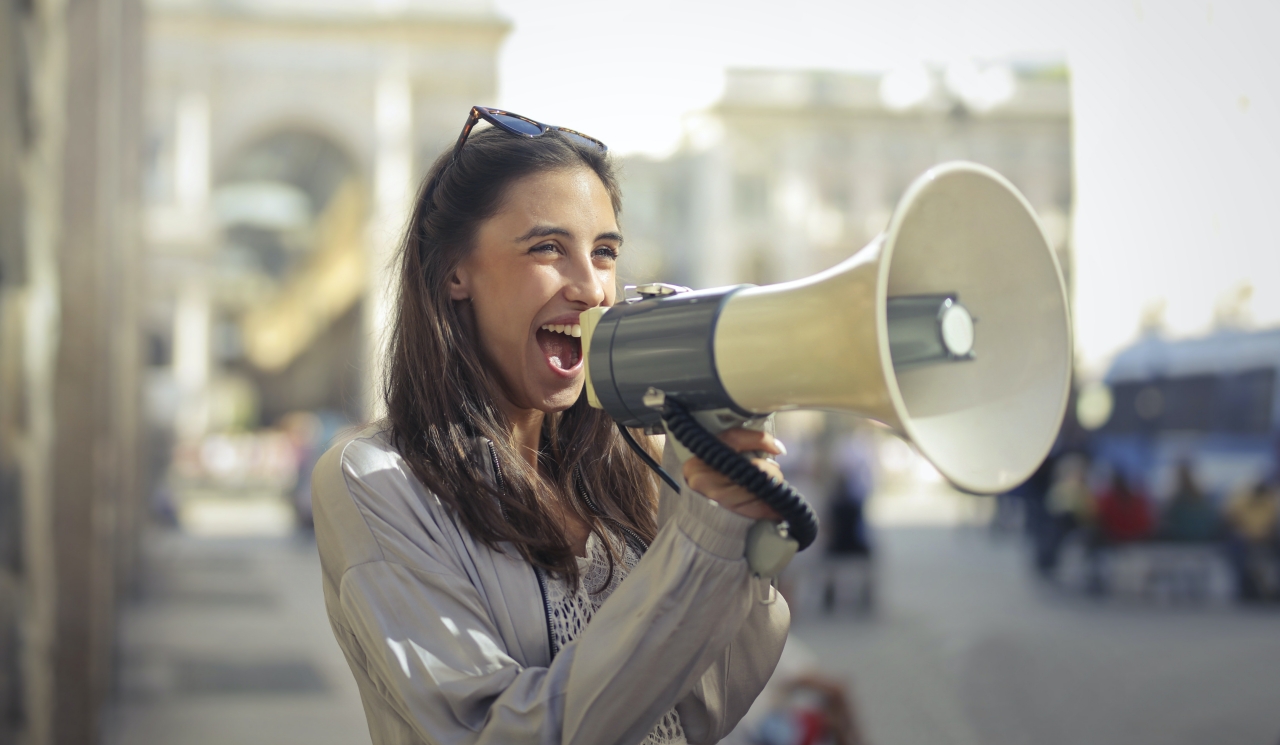 Photo by Andrea Piacquadio
Work smarter, not harder – with the help of software
If you want results, you can't get away with leaving your conference promotion until the last minute. To free up more time to focus on your marketing strategy, you'll need to become more productive in other areas of your planning process. Fortunately, there are a tonne of tools available to help you do just that.
Investing in an end-to-end conference management platform like Ex Ordo is worth its weight in gold for busy conference organisers. Designed specifically for physical, virtual, and hybrid technical events, it'll streamline so many tasks for you, giving you a much-needed boost in efficiency and efficacy. With a long-term licence agreement, you also get more flexibility in pricing. Not only will this help your conference save money year on year, it'll also provide you with predictable software expenses over the length of the licence.
To keep your team engaged and focussed, a task-management app like Trello, and a project messaging app like Slack will be a game-changer. We use both apps extensively for our own work at Ex Ordo.
And then when it comes to actually promoting your event, there are a plethora of conference announcement or conference alert sites which you can use to significantly bolster your marketing efforts.
What are conference announcement sites?
Think of conference announcement sites as Tinder for research events. These websites allow organisers to upload details of their conference under relevant categories, resulting in a global directory of conferences. Once you add your event, researchers and academics who are browsing the internet, or who've registered an interest in your research category, get an alert about your conference. They can then access your website to submit their paper, register, or just find out more.
Conference announcement sites are a great way to expand the digital presence of your ideal call for papers. Your reach goes far beyond your mailing list. In addition to sharing it with the communities on these sites, you can send alerts to researchers who've registered an interest. 
The best part? Most of these websites are free. So, if you're keen on exploring this route to promote your conference, we've put together a handy list of sites, broken down by industry and discipline. The first group is multi-disciplinary global conference listings. Followed by industry-specific conference promotion platforms. And finally, other conference directories.
Multi-disciplinary global sites
Each of the following sites promotes conferences internationally, with events in disciplines as wide-ranging as aerodynamics and nuclear science. Think of them as the front page of the internet when you're searching for new conferences in your field. Don't be surprised to find thousands of conferences uploaded, and thousands of researchers using them to keep pace with events in their field. 
Journal and industry-specific sites
Don't want to broadcast your event to all disciplines? The following conference directories are focused on a specific industry or are more journal-oriented. While other conference directories cover a broader range of industries, these websites may be worth a look if your conference falls under any of the following industries, or is related to any journals from the following publishers.
H-Net is an interdisciplinary forum for scholars in the humanities and social sciences. It's best known for hosting electronic mailing lists organised by academic disciplines. 
BrownWalker Press is an independent publisher of non-fiction academic textbooks, monographs, and trade publications that have a platform for journals and societies to post their events. You can capitalise on the traffic that they generate from their publishing work to bring in more registrations for your conference. 
INOMICS hosts conferences in economics, business, and social sciences. It's also a hub for researchers looking for jobs, PhDs, master's programmes, and short courses. If you're looking to attract more early-career researchers who may not be familiar with your conference, they can be found in abundance here. 
MDPI is a publisher of peer-reviewed, open-access journals and has a platform for conference promotion. Open-access is certainly a big topic in 2022, and you can get your conference to the fore of this on MDPI. 
DevOpsCon is a global series of technical conferences that focus on software development and IT infrastructure operations. Find a community of developers on this site and promote your event to them.
All Tech Conferences is a free listing and search platform, catering to national and international visitors, organisers, sponsors, and exhibitors in the IT and tech space. This is a great place to promote your event if you're targeting a tech-minded audience.
Financial Economics Network's (FEN) Professional Announcements is distributed weekly and includes announcements on conferences, professional meetings, calls for papers, and jobs in the financial and accounting sectors. Make use of this targeted mailing list to reach your desired financial or account audience. 
Other sites
These conference listings are often restricted to specific countries, and have a limited collection of conferences. When browsing these sites, be extra cautious about the impact of predatory conferences. 
A quick word of warning to attendees… Predatory conferences are often organised as money-making ventures that prey on early-career researchers. If you get duped into attending one, you can look forward to poor organisation and a programme full of withdrawn or sham submissions. And that's before you take into account the cost of attending, and the hard work it takes to submit. So, arm yourself with some info on how to identify predatory conferences before you go searching.