From unsticking your writing to squashing digital distractions, here's our pick of the 10
best productivity apps for academics out there.
When you get the rare chance to block out some precious thinking time, don't let poor organisation get the better of your productivity. There are lots of handy apps for academics out there like PaperCrowd and Google Scholar. But what about the apps that can boost your focus, squash distractions or cut down on the endless march of admin in academe?  
Working at a software company, you learn a thing or two about the useful do-dahs out there. Here are some of the best productivity apps for academics we've found.
1. Project management app: Trello
Keeping projects on track takes a world of organisation; sometimes you need a few visual aids to help. Trello is a hyper-visual free productivity app that can help you keep on keeping on. Trello lets you create works streams for different projects,  days or themes, and add tags and due dates to help you keep them all organised. You can also add colleagues or committee members to your boards, so you can see where people are on each project. At Ex Ordo we use Trello for everything from app testing to customer support and content planning.
Trello has are a barrel-load of inspiration boards to choose from. Choose one that works for you, and use it to help you balance your work and life admin.
The best productivity app for academics who: want to put order on an unruly project plan
2. To-do list app: Momentum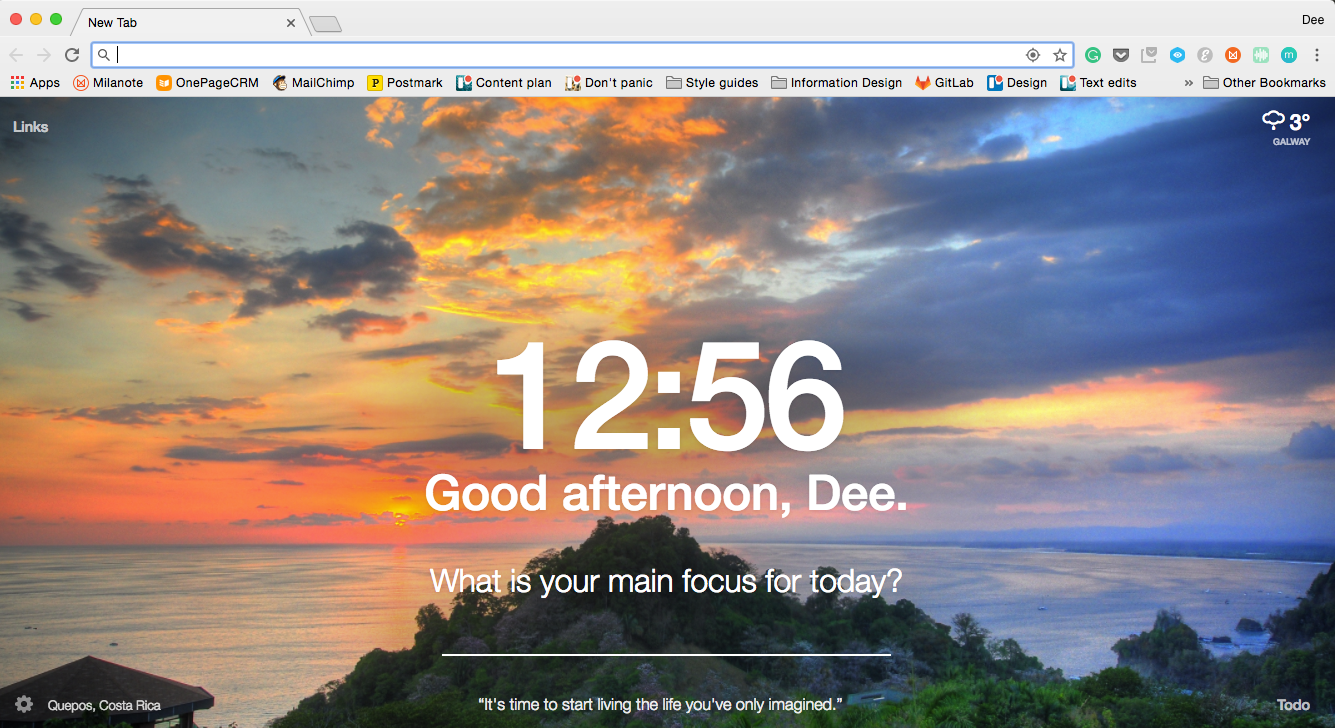 Are you a Chrome user who wants crystal-clear focus at the beginning of each day? Momentum is a free productivity app that's designed to eliminate distraction and promote inspiration, focus, and productivity. Momentum transforms each tab you open into a personal daily dashboard highlighting your main focus for the day.
At least half of us in the office use Momentum to make sure we give our most important tasks priority each day. (Plus the inspiring background shots really don't hurt.)
The best productivity app for academics who: want a good start to the day.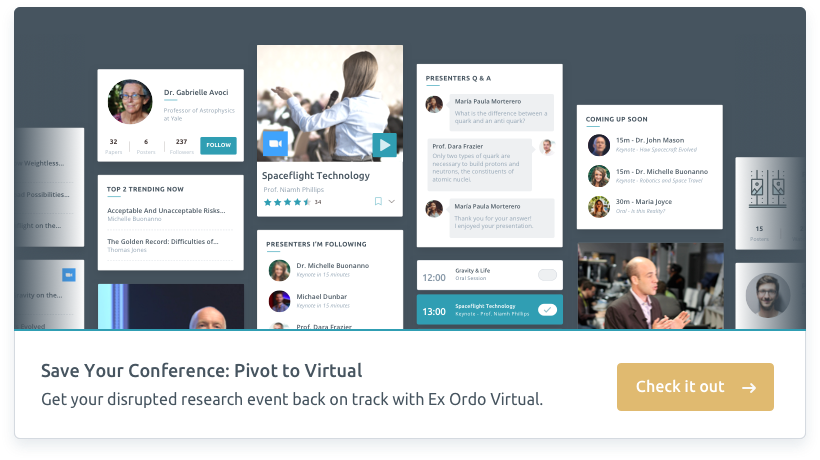 3. Literature-management app: Mendeley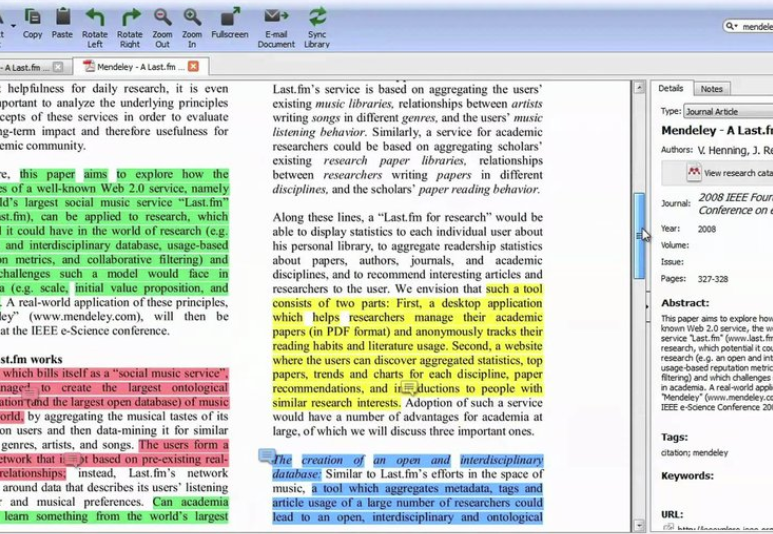 If you're an early-career researcher, a lot of your time is likely spent reading, reviewing and citing other academics' work. Mendeley is a free reference manager that captures info like authors, title and publisher any time you import PDFs from your desktop, existing libraries or from websites.
As apps for academics go, Mendeley is the holy grail. Having a searchable literature library that allows you to create categories for different research themes – or different papers you're writing – can save you a lot of time wading through files. Plus, Mendeley's citation plugin for Word and LibreOffice allows you to cite as you write (and in the correct format for the journal you're writing for). And as a bonus, your library lives on the cloud. So it won't go poof when your hard drive does.
The best productivity app for academics who: want hassle-free literature management.
4. Bookmarking app: Pocket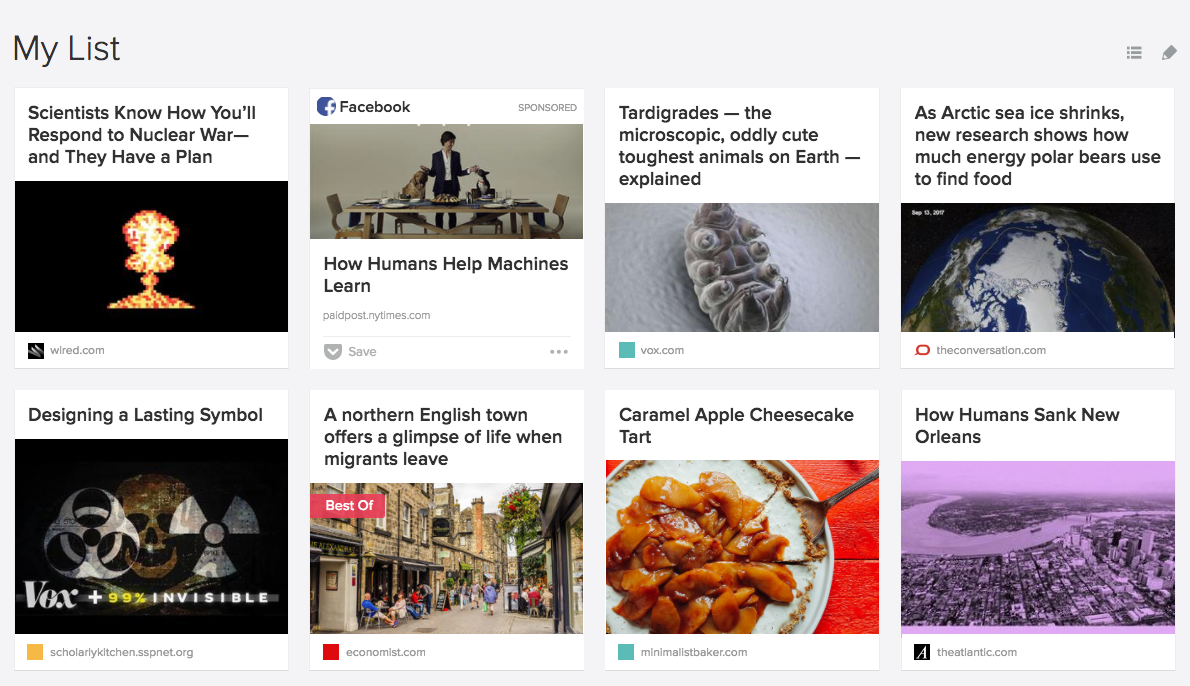 Why is it just when you're about to get stuck into a solid writing stint that the most interesting stories seem to flutter by? Thankfully, you can now avoid having a neverending list of open tabs by getting switched on to free productivity app Pocket.
Pocket is a distraction-busting plugin that lets you save interesting stories for later. It works across multiple browsers, and on your phone. Plus, you can quickly tag content as you add it, so no more wading through convoluted bookmark-folder architecture.
The best productivity app for academics who: want to save top-quality content for appropriate reading times.
5. Writing app: 750 words
Read anything about the difficulties of academic writing and the theme of procrastination crops up time and again. If your academic writing has hit a wall recently, commit to writing 750 words each day to start writing faster. You might surprise yourself. This writing-productivity app was inspired by the notion of "morning pages" – a set number of uncensored pages writers commit to writing every day. This type of free writing produces raw material that's often unusable, but it's main aim is to help clear your mind and unstick your writing for the rest of the day.
If your academic writing has hit a wall recently, commit to writing 750 words each day. You might surprise yourself.
The best productivity app for academics who: want to unstick their writing.
6 Noise-blocking app: myNoise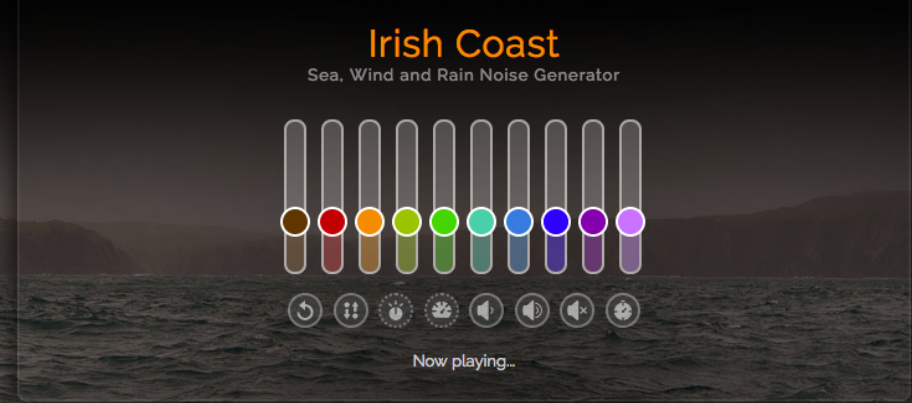 Find yourself getting distracted by chatty colleagues or noisy housemates? MyNoise is a free productivity app that gives you an impressive range of background noise machines to choose from. It's got everything from sleeping dragon to Gregorian chant to help you block out what's going on outside of your head. So you can better focus on what's inside.
At Ex Ordo we've got a soft spot for the Irish coast noise machine. Partly because our HQ is bang smack on the Irish coast. Partly because it's immensely satisfying to be able to add a splash of wind rumble and a sprinkle of wave crash as you please. (And you don't need a raincoat to listen.)
The best productivity app for academics who: like their concentration soundtracked by the seashore.
7. Time-tracking app: RescueTime

When you're trying to pin the tail on where your time goes, a time-tracking app like RescueTime comes in handy. This nifty app is great for academics who want a true reveal of how much time they spend on different tasks. Unlike a lot of time-tracking apps, RescueTime doesn't ask you to self-report, instead it snoops in the background and logs how much time you spend on different apps and websites.
This tool can give you a good picture of where you're productive and where you're distracted. And it can help you quantify your productivity – which is helpful for validating your suspicions around how much time your current academic workload costs you. And means that when you're asked to account for how long you spend replying to student emails or fulfilling a committee role, you'll have some solid stats to point to.  
The best productivity app for academics who: want to discover where their time really goes.
(If you want to combine RescueTime's stats with self-reporting, try Hours.)
8. Self-control app: freedom
Freedom is a handy app that will block the internet, social media and apps to give you space to focus. A "session" on the productivity app lasts as long as you specify, and blocks everything you tell it to. And you can start sessions in the moment or schedule them in advance. 
If you've got a solid paper-writing stint in your diary, switch on Freedom and save yourself from digital distractions.
The best productivity app for academics who: can resist everything but checking their messages.
(Freedom only works on iPhone, iPad, Mac, and Windows computers. So if you're an Android user, check out AppBlock – Stay Focused)
9. Note-taking app: Evernote
Evernote is a digital filing cabinet to help you organise your notes and improve productivity. Sure, there are lots of note-taking apps out there, but Evernote offers the kind of heavy-duty functionality that academics need from an app. Evernote lets you take notes and organise them into virtual notebooks for easy accessibility. And you're not limited to text. You can add links, checklists, tables, attachments, and audio recordings. And because you can access it from your computer, phone or anywhere online, you can take notes on the fly.
Evernote's web clipper extension also lets you capture online content that interests you. And when you save it, you've got it for keeps – regardless of whether web addresses change or go down.
The best productivity app for academics who: want a virtual filing cabinet.
10. Time-tracking and planning tool: Timely
Timely is a time tracking tool that uses automation to solve the inaccuracy and hassle of traditional manual time tracking. You can work naturally and focus solely on your tasks, while Timely captures every second of your workday in the background, showing you the data on your private timeline. This data can then be used to reorganise your daily structure to be the most productive.
Plus, the Timely Tasks feature means that you can also plan your time in advance by creating a prioritized to-do list. Then by simply dragging and dropping onto your schedule, you can visualize your progress and stay on top of task deadlines.
​​The best productivity app for academics who: like to visualise their progress.
Conclusion
As a researcher, there's a good chance you're keeping lots of balls in the air. If you need to do some app testing you can but these productivity apps for academics to give yourself a helping hand.