From virtual hosting platforms to software that helps your team stay connected, here are the 10 best conference apps for running your next event.
It seems unlikely that someone is going to flick a magical "return to normal" switch for event planners this year. So, whatever happens in 2022, planning your conference probably means grappling with a certain level of the unknown. While this isn't ideal, thankfully there are lots of conference apps that can help you manage whatever challenges this year throws at you.
At Ex Ordo we work with plenty of associations and non-profits who've moved their technical and scholarly conferences online. As a software company, we already used lots of apps to help us deliver a great experience for our customers. But since we've all been working remotely for a few years, we've relied even more on them to help us communicate, collaborate and reach our goals. Just like the most efficient event planners who rely on a whole suite of apps to help them host their events, cut out the busywork, and communicate better.
So, to help you rock your event plans this year, we've compiled a list of some of the best conference apps that can help you innovate to meet unexpected challenges. They'll help you plan everything to the nth degree and deliver an experience that'll have your attendees coming back for more.  
In this post, we'll cover:
Online conference apps  🖥️   
Project management apps  ✅ 
1. Ex Ordo 🖥️
Ex Ordo is an all-in-one abstract management and virtual conference platform. Unlike a lot of other online conference apps on the market, this one is built for research-heavy events like scientific, technical and medical conferences. The system lets you host an unlimited number of live "stages" that deliver robust, enterprise-grade streaming quality to wherever your attendees are in the world. Plus you can publish presenter content like videos, poster PDFs and spreadsheets on-demand so your audience can consume when it best suits.
Complex technical programmes are at the heart of this conference apps design. And one of its winning features is the fact that its abstract management capabilities plug directly into the online event space. So you can collect papers and abstracts and use the system's algorithm to match them to the most suitable reviewers. Then, once submissions have passed peer review and been accepted for publication, you can use them to populate your online event.  And a handy conflict checker lets you check that you haven't scheduled any presenters or session chairs in two places at once.
Ex Ordo — the best conference app for managing and hosting scientific and technical events.
2. Accelevents 🖥️
Accelevents is an online conference app for virtual and in-person events. If you're planning an event with lots of invited speakers and sponsors, and you're looking for an affordable solution to host it, this app might be for you. Accelevents comes with in-built video streams and a production studio, and it allows you to plug your own video feed into the app. 
The system also uses AI to match attendees to each other or to your exhibitors for one-on-one speed dating style meetings. This app lets you sell sponsorship and virtual exhibitor booths which your partners can build out with their own branding and messaging. Attendees can connect with exhibitors over chat, video or email, and the system promises to deliver measurable leads and exposure to your partners. 
Acclevents — the best conference app for affordably hosting your conference.
3. Brella 🖥️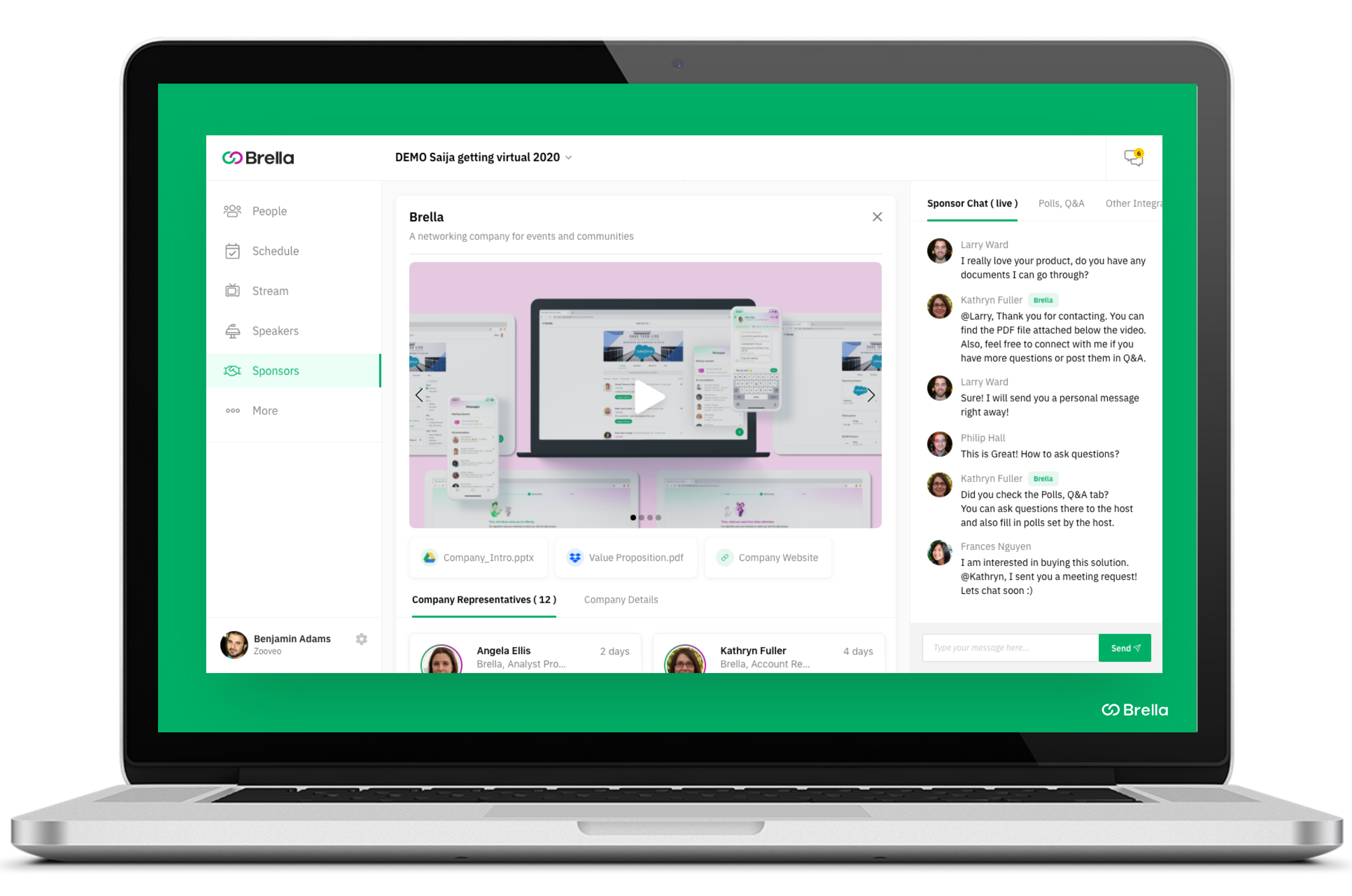 If you're looking to host a relatively straightforward event that's geared towards networking, Brella might be the conference app for you. Brella began life as a networking app for traditional in-person events, but it's since expanded to include hosting and managing virtual events. The system's design is geared towards engaging with your audience well before your conference begins, as they'll be prompted to schedule meetings and plan their itinerary in advance.  And Brella's facilitated matchmaking is a hit with attendees and sponsors, allowing them to find the most relevant folks and book facetime with them. 
In terms of hosting and managing your conference, you'll need to source your own livestream provider outside of Brello. But once you have one, you can use the app to host those livestream sessions, and keep the rest of your event content in one place. 
Brella — the best conference app for hosting an event focused on networking.
4. vFairs 🖥️
If your event is more along the lines of a trade-show or fair, vFairs might be the conference app for you. This system, which has been running since 2010, is built for fully realised "virtual" experiences: think avatars navigating a virtual world.  vFair's virtual "lobbies" are fully customisable and highly interactive and give your attendees the opportunity to experience in-person-type interactions around your online venue. Delegates can also create wish lists of products from booths, which makes it easier for your exhibitors to follow up after your event.
You can also livestream webinars with audience participation, and host downloadable content for on-demand consumption. vFairs also has real-time chat functionality in the form of group chats and 1-to-1 conversations with optional audio and video. And you can also foster a healthy sense of competition with trivia challenges, public leaderboards, and scavenger hunts.
vFairs— the best conference app for trade shows and fairs.
5. Trello ✅
Conference apps aren't just for hosting your event or collecting content from your speakers. As every meeting planner knows, there's a whole lot more work that goes into planning and executing an event, especially when you're sharing tasks across a team. It's useful to be able to glance at where your treasurer is on finalising the budget. Or which AV companies have been contacted for capturing the action on your hybrid stages.
A task-management tool like Trello gives you a bird's-eye view of what's going on with your conference. You can use the hyper-visual app to create boards to manage your entire conference, from deciding programme themes to confirming keynote speakers. Trello lets you create work streams for different projects, days or themes, and add tags and due dates to help you keep them all organised. You can also add colleagues or committee members to your boards, so you can see where people are on each project. At Ex Ordo we use Trello for everything from testing software releases to content planning. 
Trello — the best conference app for bringing blessed order to unruly event plans.
6. Asana ✅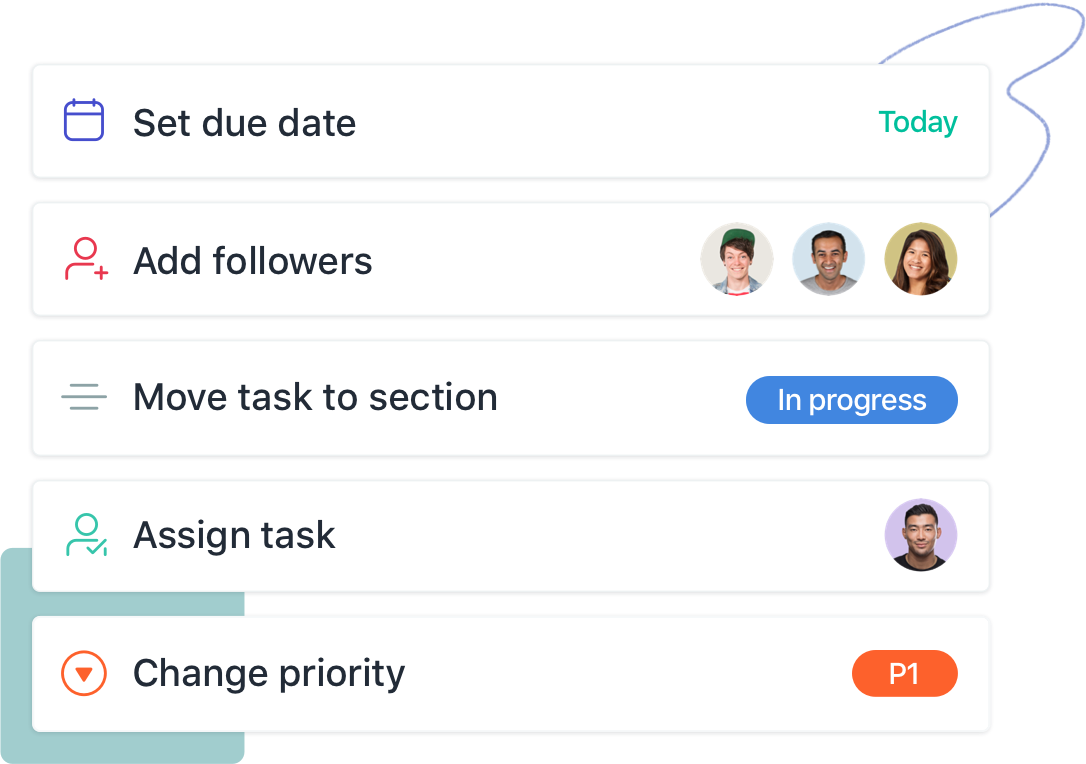 Asana is another spreadsheet-alternative conference app that can help you and your team stay on top of every detail. With this app, you can track who's in charge of what and create checklists for each step leading up to the big day. With Asana's different views, it's easy to zoom out to see the big picture, zoom in when you need to see the details, and plan your schedule so everything's on track to hit your important conference deadlines.
This app's "timeline" feature lets you set due dates and times so you know exactly when to book your AV provider, send early-bird announcements and start work on building your online event space. The visual builder helps you map everything out before you start, so you can be sure that tasks fit together for a seamless conference. 
Asana — the best conference app for staying on top of who's doing what, when.
7. IFTTT ✅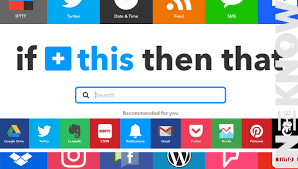 No more are the ring-binder and clipboard the trademark of conference planners around the globe. But even with digital, content like your committee meeting notes and event tweets still require some time and effort to manage.  
IFTTT (aka If This Then That) gets your apps and devices talking to each other. And it's a great conference app for planners who find themselves wasting time on repetitive tasks.
Conference planners can use this app to create chains of simple conditional statements known as "recipes". These triggers set off corresponding tasks — so you don't have to. You can use IFTTT to do things like get a notification when someone  tweets your conference hashtag,  send your committee meeting notes to a shared Google Drive folder or save photos you're tagged in on Facebook to a Dropbox folder. So get exploring and free up your time to work on other aspects of planning your conference.
IFTTT— the best conference app for automating away the busywork.
8. Slack ✅
If you're thinking of sticking to traditional group emails and the occasional conference call to check in with everyone, stop right now. There are plenty of conference apps that you can use to help your committee work as a team, regardless of where everyone's located. 
Slack helps us get a lot done at Ex Ordo. It helps us stay on track, helps us collaborate better, and it stops us getting tangled in endless loops of email.
As well as one-to-one messaging, with Slack you can create channels for every project, topic, or group. So you can have a channel just for your program steering committee. And you can keep discussions about your conference venue separate to your debate about what date early bird pricing should run to. Plus it lets you search older messages, so you can remember who agreed what.
Slack— the best conference app for keeping everyone in the loop.
9. Socio 🖥️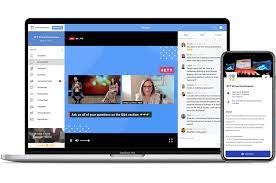 If you're looking to host a virtual or hybrid event that's geared towards networking, Socio might be the conference app for you. Socio is an event technology company that helps organizations of every size take their networking events to the next level. With SMB and enterprise clients around the world, Socio drives millions of interactions every day.
Socio's platform is centred around the belief that technology should drive authentic connections and personalized experiences.
Socio — the best conference app for hosting a virtual event focused on networking.
10. Google Analytics ✅
What you can't measure, you can't improve. If you're selling conference registrations online, then measuring traffic to your website is a must. Adding Google Analytics to your website lets you look under the hood and see who's visiting your website, and what they're doing when they get there. 
Google Analytics also lets you segment your site visitors by demographics like age and location.
So you can use it to demonstrate to your sponsors that your delegates fit their target market. And you can see which channels are giving you the most traffic – whether it's a social media account or an advertisement in a journal. Which means you can concentrate your efforts – and your marketing budget – in the right place.
If you're a Google Analytics novice, it's an app with so much possibility that it can be a little daunting. Eventsforce have created a handy guide to Google Analytics for conference planners to get you started. There are also enterprise-grade streaming platforms.  
Google Analytics — the best conference app for measuring your online traffic.
Find the conference apps that will make your life easier
From presenting to co-workers on Microsoft Teams, to playing games with friends on Backyard or catching up with your auntie over Zoom, we've all adapted to new apps. The world changed a lot in 2020, and we're bound for more change in 2021. Having the right conference apps in your hands will help you navigate the new world of online and hybrid events. And if you're planning a scientific or technical conference, be sure to check us out at Ex Ordo.