How do you design events to recruit new members and retain the ones you've got? Try getting creative, like these associations have…
At Ex Ordo, events are the lens through which we view the world. And we hear from our association customers all the time about how crucial their events are to member retention and recruitment. 
Your association events keep members at the expanding frontier of knowledge in your field. But they're so much more than that. Live experiences are how your members stay connected to you and to others who share their struggles and their triumphs. When members talk about successfully networking at events, what they mean is stuff like "I found my people".  For this reason, your meetings are a great way to demonstrate, in the flesh, the value you can deliver to your member base – and to potential members too. 
Meeting planners know that trends in conference attendance and membership growth are closely tied. If you can crack the code of attracting delegates and delivering a great experience to them, it's likely you have a successful membership growth strategy on your hands. 
To ensure your association events are a fertile space for membership recruitment and retention, prepare to get creative like these organisations have.
1. Membership recruitment: This association helps young authors submit their work for review
Association event | the International Pharmaceutical Federation world congress
Consciously or not, we curate who attends an event. So if you're hoping to recruit early-career members through your meetings, think carefully about how you're getting them there. For young researchers and practitioners, funding is usually the biggest barrier to attending association events. They often need to have their work accepted for presentation before they can access employer funding for fees and travel. But accepting the work of inexperienced authors doesn't have to mean lowering your standards of abstract management.
To help first-time authors adequately represent their work, the world congress of the International Pharmaceutical Federation (FIP) gives them extra support before they submit a proposal. Carola van der Hoeff, FIP's chief operating officer & congress director, says: "We offer a mentoring system. Our leadership look at the abstracts [before they're submitted] and we bring the authors in direct contact with them. They get feedback on structure, language and content before it goes to review."  
Recruitment idea: Create a programme where young people in your field can access targeted submission advice from established members. This will boost their confidence and help recruit more of them to your events, for a start. But it can also neatly demonstrate the network of support your association offers to younger members who are beginning their careers. 
2. Member retention: This society makes sure people know they're not alone
Association event | the Linguistic Society of America annual meeting
Too many meeting planners assume their members will make career-defining connections in the hallways between conference sessions. But for folks who don't have a lot of social capital, it's easy to feel like an outsider. And if you don't foster a sense of belonging at your events, member retention is a tough sell.
To make sure vulnerable attendees get some one-on-one attention, the Linguistic Society of America facilitates Pop-Up Mentoring at meetings. The sessions are open to anyone, but the focus is on under-represented groups like people of colour, women, and the LGBTQI community. The offer delegates a one-time session with an established mentor not personally invested in their career. "It's really empowering for a lot of these people to realise they're not alone, that there is a lot of solidarity in the field," says Melissa Baese-Berk, an associate professor of linguistics at the University of Oregon. "They're feeling heard and seen in a way that's different than they might have experienced before at a meeting like this."
Retention idea: Create some dedicated, small-group sessions for vulnerable member groups attending your association events. These could be mentoring sessions, presentation skills workshops, or publication clinics. Getting access to this kind of focused support could become the difference between someone feeling connected to your organisation, and deciding not to renew their membership next year.  
3. Recruitment: This association turns existing members into ambassadors
Association event | the Collegiate Information and Visitor Services Association annual conference
It's hard to beat the power of a word-of-mouth recommendation. Whenever a meeting planner raves about our conference software to a friend, our sales guys Peter and Dermot know they've already half-won the battle. And it's why member referrals are one of the most effective association recruitment strategies around. 
So it makes sense that referrals are a vital part of the membership recruitment strategy for the Collegiate Information and Visitor Services Association (CIVSA). To help their members promote the association's annual meeting, CIVSA gives them a flyer to distribute and material to share on social media. And it doesn't hurt that they encourage their ambassadors to get a little competitive. Anyone who recruits a new member gets entered into a prize draw. 
Membership recruitment idea: Don't shy away from asking members to promote your association events. Your engaged members are your biggest fans, so create a campaign for them to help recruit new members via your events. Throw in an incentive like reduced fees or the chance to win a year's free membership and they'll do your work for you. 
4. Retention: This society exposes members to parts of the puzzle they wouldn't otherwise see
Association event | the European Respiratory Society international congress
How do you make your member events more valuable to your community than anything they can achieve online? One way is to give them access to focused interactions they can't find elsewhere.
To make sure delegates get exclusive benefits, the international European Respiratory Society congress places a big emphasis on patient interactions. While the meeting is primarily for medical professionals, the organising team invites patients with lung conditions to play a role in discussions at the event. Patients present and take part in patient-forum sessions with medical practitioners and researchers. "It's vitally important that people living with lung conditions have the opportunity to influence research and policy, " says European Lung Foundation (ELF) Chair Isabel Saraiva. "Equally, researchers and healthcare professionals find it very useful to hear from people with personal experience of the diseases they are researching or treating."  
Member retention idea: To boost your retention rates, identify a group your members would benefit from talking to, then make sure they're in the room. Start facilitating the sort of conversations that cross-pollinate your members' work and your event could become a can't-miss opportunity for them.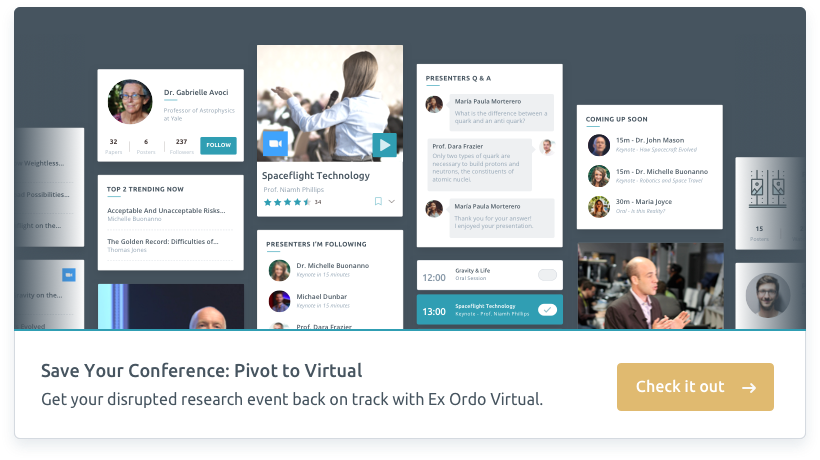 5. Membership Recruitment: This association has an entirely different take on registration fees…
Association event | the Neuromarketing Science & Business Association conference
There are plenty of membership strategies like event registration and membership packages that can give your recruitment rates a welcome shot in the arm. But because these often attract folks who join only to access cheaper tickets, they can harm your member retention rates. So consider taking a fresh approach to recruiting new members via your association events.
To create buzz around selling tickets, the Neuromarketing Science & Business Association (NMSBA) increases conference fees by a euro a day. After the association lost €14K at a conference, the events team decided to throw out the rulebook. Tickets go on sale a year in advance for €100 per day. Every day, the price increases by €1. A year after the disaster event, the association event had recruited triple the delegates and doubled turnover. (An increase that would impress even the most hard-to-please board members.)
Recruitment idea: Early-bird and time-limited discounts are two common ways to get your community off the fence about registering. But consider trialling an entirely novel registration pricing model that attaches a distinct value to registering early and drives demand for your association events.
6. Retention: This organisation gives members some non-traditional benefits
Association event | the International Ornithologists' Union congress
The benefits of attending traditional academic and association meetings are well-documented. But to boost your member retention rates via your association events, consider adding some non-traditional benefits to the mix too. 
To serve members a splash of entertainment, the organisers of the International Ornithologists' Union (IOU) quadrennial congress planned a full-on festival. While the traditional congress delivered pure scientific content to IOU members, they were also invited to take part in a festival of bird art, movement and public engagement. "Having events like an art exhibition alongside the [traditional conference] expo engaged them in a different way and gave them a bit of a mental break," says Shawn Cheng at MCI Canada. Lots of IOU members are already involved in raising public awareness about birds, so getting the public onboard as part of the festival was a big hit for them. "The scientists felt like the event passed the knowledge that they're so passionate about to the public. It empowered them a bit more."  
Member retention idea:  Your annual meeting may be the biggest and most tangible member benefit you offer. And while yours should deliver cutting edge research and top-notch keynote speakers, adding a dash of creativity with some lighter events can help break the ice and create moments your members will be talking about for weeks after. Which may up your chances of retaining them when renewals roll around.
7. Recruitment: This society listens to young researchers' struggles
Association event | the International Society for Microbial Ecology symposium
If your membership recruitment strategy isn't squarely focused on understanding the needs of the next generation, it's doomed to fail. So put some solid work into understanding your audience. 
Or you could just come out and ask them…which is what the International Society for Microbial Ecology (ISME) does. ISME holds its symposium every other year and attracts a delegate base that's around 50% postdoc and mid-PhD level. To do this, the association works hard to cater to the needs of younger members, a process which begins by making good use of ISME's junior ambassadors. "We ask our young ambassadors to meet before the conference starts and we ask them 'What are your struggles in science? What would you like ISME to do better for you?'", says Sarash de Wilde, ISME's executive director. These issues are then presented at ISME's board meeting at the symposium. It's a way to get input directly from young researchers and let them know their struggles are heard.
Membership recruitment idea: Open up a dialogue with the next generation about their hopes, fears and needs, then set this info to work. Use it to inform your association's strategy and to plan some targeted sessions – like workshops or training – for your events to make sure you're catering squarely to their needs. 
8. Member retention: This association's events reflect the community
Association event | the Political Studies Association annual conference
Your members are a diverse bunch. But if your event programming doesn't reflect that diversity, you might be subtly communicating to members that your association doesn't either… 
To deliver programming that reflects its entire member base, the Political Studies Association annual conference thinks carefully about who's invited to take the stage. The organising team don't accept proposals for all-male panels, and they ask members to encourage submissions from speakers of colour within their academic departments. To widen access to members with caring responsibilities, the conference also offers subsidised childcare to members attending. And the organisers promote the use of young members as panel chairs and discussants where possible. 
Retention idea: Your event data represents a wealth of information for member retention and recruitment. If your membership team is hard at work identifying members' demographic makeup, make sure you're reflecting this in who gets to speak at your meetings. Create inclusive guidelines, then back them up with practical onsite support. 
Events are your not-so-secret weapon for recruitment and retention
Your member base is relying on events for moonshot moments where anything might happen. If you can deliver that – whether it's by helping them find their tribe or by getting their hearts' pounding with creative programming – you'll demonstrate the unique value your association represents. After that, member retention and recruitment should get a whole lot easier.
Academic and association events are our bread and butter at Ex Ordo. We help run hundreds of them every year and we know that, more than ever, communities are looking for meaningful events that impact their work and their careers.