What purpose do scholarly societies & associations serve? And h
ow can more purposeful event planning contribute to a better world?
Scholarly societies and associations are more important than ever. They play a pivotal role in shaping national discourse. And collectively they help move the needle on the UN's 2030 Agenda for Sustainable Development. At the heart of this plan are the 5Ps: people, prosperity, planet, partnership, and peace. Genuine sustainability sits at the core of these five critical dimensions. But what does this actually mean for association professionals and conference organisers? How can event planning with purpose contribute to achieving the UN's sustainable development goals? And why is it so crucial to deliver meetings that matter – not just to the bottom line, but to the progress of humankind and the planet we all call home?
Find the balance between dollar-driven & purpose-driven events
The 5Ps prompt you to ask the right questions, at the right times. When it comes to event strategy, the most vital question to ask your team at the outset is: Will this event contribute to sustained and inclusive economic growth, social inclusion, and environmental protection? If you take into account the economic, social, and environmental consequences of each decision you make, it will help define your purpose, and act as a compass to guide your work.
Do your homework: Ask your audience what they want
In our first quarterly webinar for 2022, titled The future of academic meetings: Event planning with purpose, a panel of pros underlined the importance of giving your audience the event experience that they want, rather than what you think they want. So before you dive into all the logistics of organising your event, hold a mirror up to your audience and ask them how you can best serve their needs. You could host some focus groups, organise a town hall, or create some simple surveys. Secondary research is another great tool to get your finger on the pulse of general conference attendee needs. A browse through your favourite newsletter, or a quick search on Google, is a good place to go when you want to back up the data you've gathered from your own community.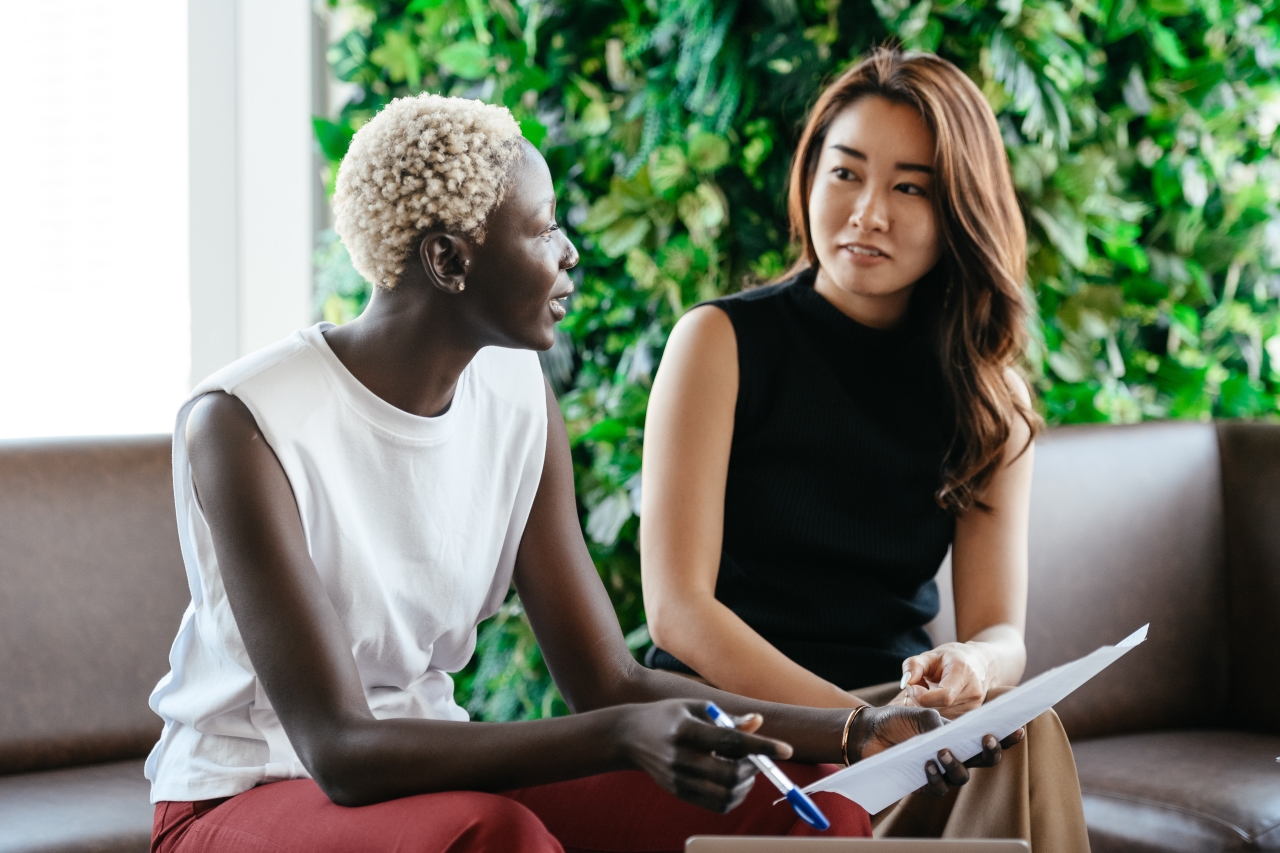 Photo by Alexander Suhorucov
Once you've established what it is your audience actually wants, it'll make the decision of going in-person, virtual, or hybrid much easier. While there isn't a one-size-fits-all solution, having a clear end goal in mind can help you address the event planning challenges that may follow, regardless of the format you pick.
In a recent research report from EventMB, titled Virtual Event Tech Guide 2022, editor-in-chief Miguel Neves says that "uncertainty continues to be present in all corners of the event industry. Even though in-person events are taking place across most of the world, no-one is quite sure what the event industry will look like in the future." For events with the primary function of networking, attendees still attach high value to the in-person experience. There's no denying the magic of connecting with your tribe in a real brick-and-mortar setting. That said, the advantages of virtual events, and the virtual component of hybrid events, when compared to physical events, have become ever clearer.
Numbers don't lie: Virtual events are better for environmental protection & social inclusion
In a paper titled Conference demographics and footprint changed by virtual platforms, a research team led by engineers from The University of Texas at Austin analysed several science conferences that first went virtual during the early months of the pandemic. The study found that the average carbon footprint of a single attendee at an in-person conference in 2019 was estimated to be the same as that of 7,000 virtual attendees. (Yes, you read right. We nearly fell off our chairs.)
They also examined the social and economic costs of in-person conferences compared to their virtual counterparts, and found that the shift to virtual has brought many more voices to the table. Lower costs and reduced time and travel commitments made it easier for more people who couldn't previously attend these events to participate. There was a significant increase in participation by women, early-career researchers, and scientists from under-represented institutions and countries.
Quantifying just how expansive the reach of a virtual event can be has definitely been a key learning for our industry over the past two years. Not only in terms of geographical location and audience size, but also in terms of diversity and accessibility.
"Most of us embrace the incredible advances in technology that give us the opportunity to create more accessible, more diverse, and more inclusive events for our community. But all your efforts are going to fall flat if you don't have these audiences sitting at the table with you, helping to create or co-create, to achieve and sustain that diversity." – Lauren Parr, Senior VP, Meetings and Learning, American Geophysical Union
Photo by Tiger Lily
Unfortunately, scholarly societies and associations still have a fair way to go when it comes to widespread adoption of inclusion, diversity, equity, and accessibility (IDEA) good practices. In a recent post for The Scholarly Kitchen, Marco Marabelli wrote: "Diversity, equity, and inclusion are not everyone's top priority, and we should be realistic about it. This begs the question of how to engage the most skeptical and how to persuade them that long-term benefits of inclusion will positively affect scholarship."
The fact of the matter is that, if you want to attract and retain a diversity of researchers in your field, everyone needs to feel welcome and included. If you don't want to run the risk of unintentionally sidelining or completely missing out on important voices from your community, you have to be more deliberate in creating spaces that foster respect for and appreciation of diverse perspectives. 
In-person, virtual, or hybrid: How to choose the format for your conference
In another recent post for The Scholarly Kitchen, Madelyn Stone unpacked the results of a dipstick survey on travel, events, and return-to-office plans conducted by the Society for Scholarly Publishing (SSP). Enthusiasm for in-person networking/educational events was high, with 45% of respondents planning to attend at least one physical event at some point in 2022. While 35% are still most comfortable with attending virtual events, 17% said their preferred format would depend heavily on the nature of the event itself. Many feel that educational programming works just as well virtually as it does in person. 
"I feel we are in a new renaissance for academic conferences, because there are no right or wrong formats. Every association professional or conference organiser should be confident enough to say – maybe it's time to try something different, because it might actually work." – Shawn Cheng, Senior Strategist, Brand + Experience + Marketing, DAHLIA+Agency
Hybrid seems to be the nut that most conference organisers would love to crack. The format requires robust resources – both people and purchase power – to meet the expectations of both virtual and in-person attendees. You know that their experience is going to be different, and you need to make peace with that. While it won't be the same, you can still make it equal. 
"I like to think of hybrid events like a double-decker tour bus. You've got to provide a good experience for all your passengers, whether they're riding up top or inside the bus. You never know why some passengers might choose one over the other. Maybe they can't do the stairs, maybe they get claustrophobic. If you can provide an equally satisfying experience for all passengers along the full route, that's real success." – Emily Blitz, Digital Event Specialist, Inter-Parliamentary Union 
If you have budget constraints, and have to pick between virtual or in-person, you'll need to choose the platform that will provide the best experience for your attendees. But what if you're unsure of how many people will be willing/able to travel to a physical event? Perhaps they'd prefer to stick with virtual? A great tip that Shawn had for conference organisers faced with this dilemma is to do a big push on early bird registrations. This way you'll be able to gauge how much interest there is in virtual versus in-person, and where you should be allocating your budget and resources.
If it's very clear that most of your audience wants to attend in-person, then there's nothing wrong with putting most of your resources into your physical event. In this case, you can save costs by making the virtual component very simple. You could have a camera-only live stream, with no interaction with your virtual attendees. If you're recording it, you can also provide the on-demand content later.
But if your registration is very clearly showing that people are hesitant to commit to a physical event, that's a signal to invest more of your budget and resources into building a robust virtual experience.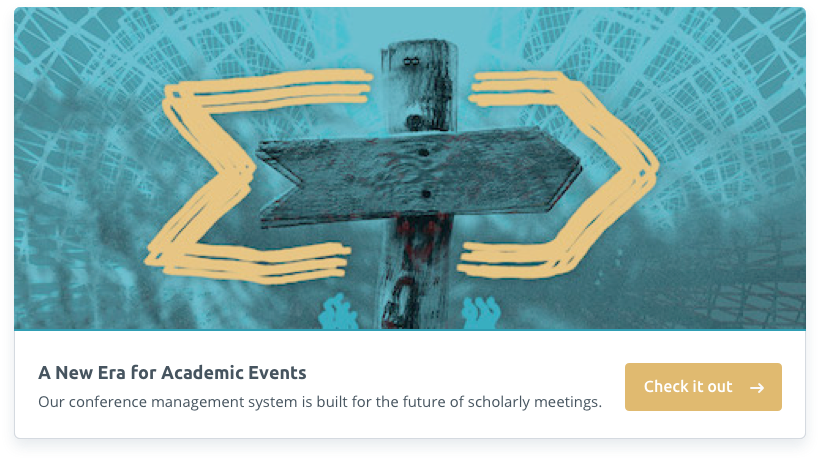 Virtual event tech: How to choose the platform for your conference
The pandemic has led to a whole new era of digitisation and accelerated the rate of technological transformation by years. Scholarly societies and associations that don't develop a digital mindset will soon no longer be able to serve their members effectively. The technology that supports virtual and hybrid events has advanced rapidly, and attendee expectations are at an all-time high. As a result, conference organisers are under increasing pressure to create outstanding virtual event experiences.
But the fact is that not all virtual event tech platforms are created equal. That's not to say one is better or worse than the next, but rather each platform has its own unique flair. On the surface, many features appear to be very similar. It's only when closely compared, through live demos, that you can really understand which platform will be the best fit for your particular event strategy. 
At Ex Ordo, we have developed a conference management system and abstract management software specifically for in-person and virtual research events. We work with association professionals and conference organisers who understand the value of a platform that enables you to extend the connections and conversations within your community, before, during, and after the event. 
You should be thinking about how long your current platform will work for your attendees, what comes next, and how you're investing in that. Embracing a mixed event strategy, with a blend of in-person, virtual, and hybrid, will help you reap the benefits of different event formats.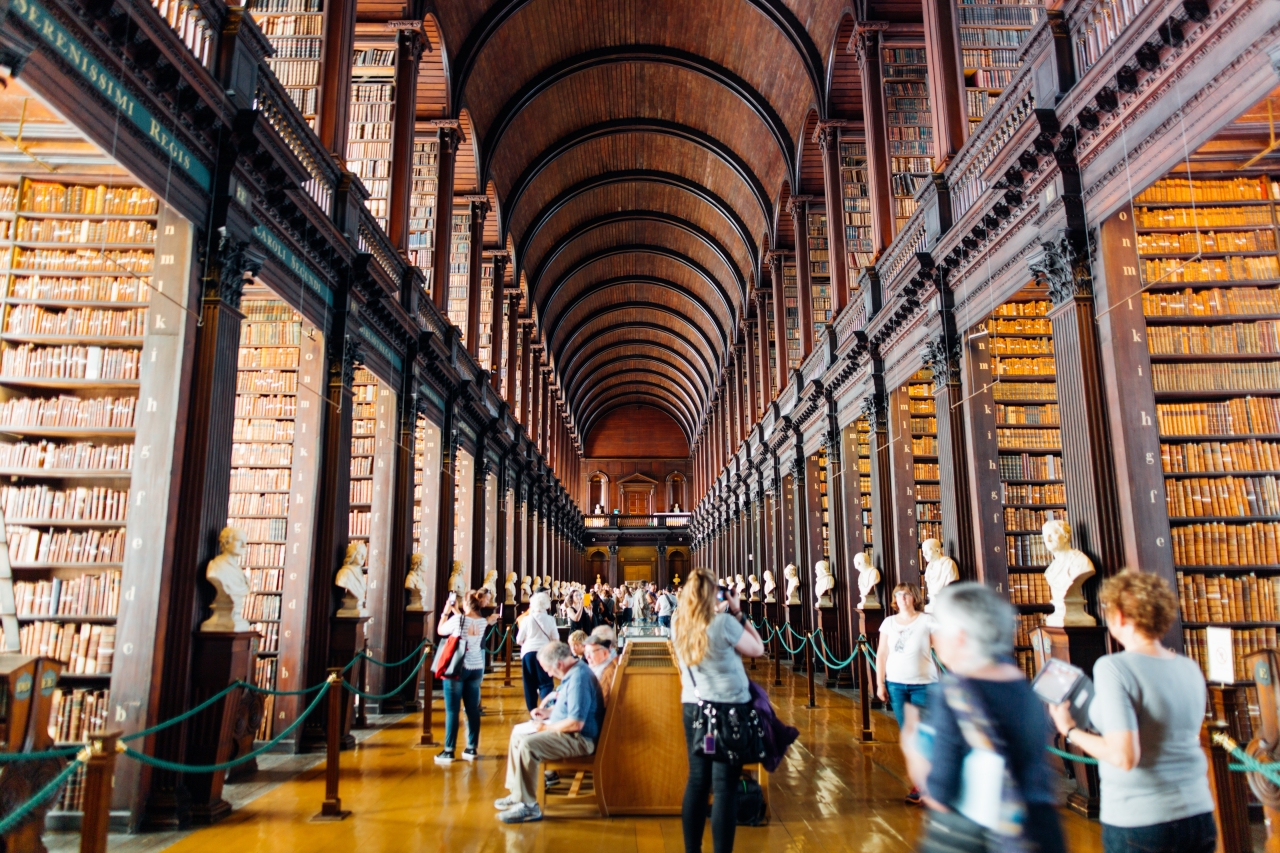 The Long Room in Trinity College Dublin's Old Library building, home to the Book of Kells. Photo by Kelly L.

"When passionate people gather behind a shared purpose, stuff gets done. Nowhere is this more evident than in membership organisations. From votes for women to mapping the human genome, associations and their members have executed a thousand quiet revolutions. Each one has left our world a fairer, smarter and safer place." – Paul Killoran, CEO, Ex Ordo