Research conferences are not just about the presentations given, they're about the whole event experience. Technology can play an integral part in heightening this experience. We recently spoke to J. Damany Daniel, the Chief Imaginator at The Event Nerd, who is a self confessed technology nerd. In 2012, the Special Events Magazine recognised his prowess in the special events industry by selecting him as one of their "30 under 40". You can follow the Event Nerd on Twitter and they are also on Facebook.
Where did The Event Nerd originate from?
"For 2 years, I used to work for a company called Eventbrite. During this time I discovered that there were a lot of event professionals who were bad at technology, simple because they couldn't understand it. They didn't use it and when they did, they didn't use it effectively.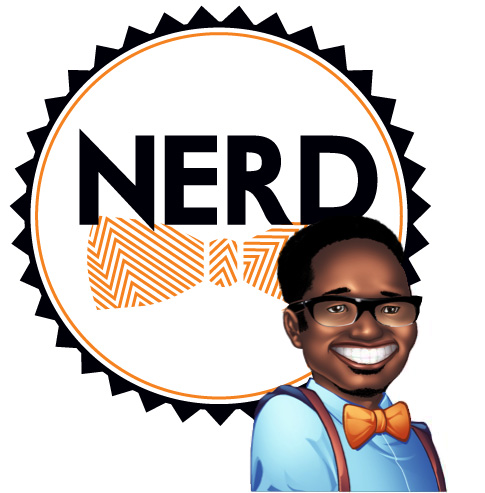 I was in a coffee shop one day when a buddy of mine who worked for a DMC asked me for some advice on technology that he could present to a client of his which would impress them. I gave him some pointers and people to contact. 
Through that conversation I realised 2 things – (1) He was going to call those companies without a real understanding of what they do simply because he trusted my judgement and (2) even if those companies came on board and did what they had to do, neither one of the companies would be as effective as they could be because they wouldn't know about the existence of the other. So I thought how much more impactful would it be if two companies, even if they are on different sides of the world, knew about the existence of the other (not just in a passive way) and had some organisation in the middle bringing them together to work on a common goal. This hybridisation of multiple technologies would create a new class of event technology. And so that is how The Event Nerd began. I spent the first year travelling and teaching people about this concept as there was and need for it but not a market. No-one was looking for this type of service but when we started to explain what was possible with technology people realised they needed it. We are trying to change the perspective of the way people think about event technology so it's not something you add on at the end; in fact it should be as much a part of the initial stages of your event as the linens or the catering as it all ties together to make one cohesive experience."
Creating a Memory from the Experience  
The Event Nerd's mantra is to turn events into experiences. They define an experience as 'the difference between a moment and a memory'.
How does technology feed into creating such an experience?
"One thing I always say to our clients it is not technology that creates or fosters the experience, it's EFFECTIVE technology. We often get clients asking for Twitter walls, for example, but if their attendees don't use Twitter it won't add anything to their event. We try to focus on defining what technologies are going to make the most sense for the clients' event or meeting. It might be an email campaign or a chat room for attendees. For us it's about creating effective solutions for attendees and not just simple solutions. In the past, you had to wait for the attendee to come to you to foster this experience – now technology lets you connect with attendees long before the event happens. You can reach into their world and opposed to you waiting for individuals to come and be part of your world i.e. the event.
However, all of that is not nearly as important as the analytics that are tied to technology. In my opinion, effective technology should provide some sort of data that you can track because otherwise you don't know if the technology has been successful. Gone are the days where you can subjectively say "I think the event went really well as people seemed to really get the information and have a good time" – that's not measurable. The experience ultimately has to be measurable. I think creating that pre-event experience, the on-site connection and providing a post-event analytics are really the things that are high in creating the overall experience for guests and event organisers. Historically, event organisers didn't know what to ask for on the analytical side of things, therefore didn't know what to use to get it. Analytics and technology really makes that possible."
Apprehensive Organisers
I came across an article from Meetpie which said that almost two thirds of events don't use mobile apps to cut costs or increase customer engagement.
How come there is still this apprehension about using mobile apps in the 21st Century?
"It's all about comfort. People like to work with the things they understand. For example, I know of one company who organise events around the world and in every market they enter, they bring their own A/V production company from Florida. It doesn't mean that there are no quality production vendors in the cities they visit, it's because they are comfortable with the service they provide from the company they know and trust. I look at technology as the same thing. The reason event organisers don't use mobile is because they can't understand it, and because they don't understand it they can't control it so don't use it. This is one of the reasons why The Event Nerd works – the organiser doesn't need to understand how to use the technology as they've created a relationship with us and trust us to take care of all of that."
Mitigating Technological Failure
Some event organisers are worried that the technology they use is going to fail. How can you assure these people that the technology won't fail?  
"Our response to that is you can't – technology is going to fail you at some point. At some point you're going to need this to work and it won't. But that has nothing to do with technology. We are in the business of creative triage. So we use our connections, our resources and the team we pull together to ensure that if something does go wrong we can fix it or provide an alternative solution very quickly. So your technology may fail you at some point – but your flowers for the tables may die on the way to the event or at one event in particular, the kitchen was burnt down hours before the event. These things happen. To put technology into this microcosmic bubble where nothing else can go as wrong as technology if it fails is not right. Technology fails just like everything else, but when you have a strong team (just like our team) in place you can make it work. So the teamwork is really powerful."
3 essential apps that every event should use
Finally, can you list three apps every event organiser should incorporate into their conference/event?
"While every event is different and will have different requirements, I believe that some form of online registration platform is essential –if you're still using Excel spreadsheets, phone calls and emails then you're doing it wrong. From an analytical point of view, you can start tracking from the registration process and start asking questions of your attendees and shape your conference accordingly based on the information that you gather.
I also believe that some level of on-site mobile app is important. What this app looks like will differ for each event. I personally think it should include something that connects people. That could be an auto-match feature to connect people with similar interests or something as simple as an aggregated social media feed within the app that people can connect with or have a group chat functionality built around events. The ability to integrate all manner of technology, whether it is video or group chat functionality and it really creates a community. I think mobile has the power to create communities. I think up to 85% of people have a smartphone (sometimes 2 or 3) and using that to create communities is pretty powerful because at the end of the day, the power of events is their power to create a community.
When I was in college, a professor of mine told me he believed that there wasn't going to be any more concerts in the near future because with broadband speeds increasing people were more likely to sit in front of their computer and watch a concert than go to it. I don't agree with him at all – people don't go to conferences just for the music. If it was just about the music, you could buy a better version to listen to. They go to concerts because there are hundreds or even thousands of people in the same place who like the same music as you and have similar values on some level. The same is true for events which is why I don't think that there will come a point that there will be no need for event professionals as people still want that connection and I believe that mobile can pull that community together.
The final point I want to make is you need some effective way to track analytics. First of all you have to define what success is to you will be and track that through the experience. 
These are 3 of the most powerful things that technology can offer your event. It won't just help the way your event looks now but also shape the way your next event can be better than the previous."
We'd like to thank Damany for his informative take on the use of technology in the events industry.You can find out more about The Event Nerd here.
Happy Conferencing!