The best reviewers are the experts in a particular field with years of research under their belts. But where does the next generation of reviewers come from?
Reviewers are a key component in a successful conference. Without a panel of reviewers willing to give up their time voluntarily, a conference would not be able to function. I spoke to James Conrad, Professor of Electrical and Computer Engineering at UNC Charlotte about teaching the next generation of reviewers.
Why teach students in the first place?
The first thing we were curious to learn from James is why he decided to involve his students in the peer review process in the first place.
"It came about through my involvement in the IEEE SoutheastCon conferences. We were looking to expand the pool of reviewers.  I discussed the concept of possibly getting students to serve as another pair of eyes under the guidance of more established reviewers with SoutheastCon. Most conferences we deal with would ideally like to have three reviewers per paper, so the idea was that there would be two established reviewers on the paper with one 'in training'.
The feedback we have received is very positive. It has been found that the postgrad students are very thorough in their reviewing and give a very well rounded critique. This is partly due to the fact that they know they will be graded on their review, which brings in a level of diligence on their behalf.
In a class setting before these conferences, students have already critically assessed previously reviewed papers so they are in a better position to analyse what defines a good or poor paper when it comes to the conference. I also give one of my own papers out that has not yet been reviewed to review. In the end, we discuss what each person thought of this paper and essentially we 'peer review the peer review'. I assess their reviews based on the quality of the critique they give."
James started this initiative 5 years ago, and has said there are additional benefits for the students themselves.
"The second benefit is that students learn how to read a paper properly. I give them the assignment to critically review papers early on. As many of my students are research students, I force them up front to read these papers and be critical about them, so when I hand out papers later in the semester they will be able to pull the right type of information from them. This can only be of benefit to the student.
Thirdly, students learn how to write a better paper. They see the elements that reviewers look for in a paper. These students may have to write papers to gain promotion or just to get recognition in their field, and by learning how to review and identify what reviewers look for, they are in a better position to put a good paper together.
It is very evident that the writing skills of these students get progressively better. This can give them a big advantage when they begin to write their own papers. One student in particular I have recently taught has improved his writing remarkably. He is able to address theoretical content better than at the beginning – at first he was very much a practitioner. Now he is able to write more theoretical concepts in his papers."
Over the past 5 years, James' initiative has produced over 150 students with an excellent grounding on how to review – nurturing the next generation of conference reviewers as well as improving their critical reading and writing skills for their own career advancement. Everybody benefits – the conference, the students and James himself.  It's a fantastic initiative and if replicated elsewhere could make a huge difference in the quality of conferencing and research worldwide.
James has posted an unedited video of one of his introductory lectures on peer reviewing on Youtube (below). You can subscribe to James' channel at stiquitojmconrad.
James M. Conrad received his bachelor's degree in computer science from the University of Illinois, Urbana, and his master's and doctorate degrees in computer engineering from North Carolina State University. He is currently an associate professor at the University of North Carolina at Charlotte. He has served as an assistant professor at the University of Arkansas and as an instructor at North Carolina State University. To read more about James, you can do so here.

About James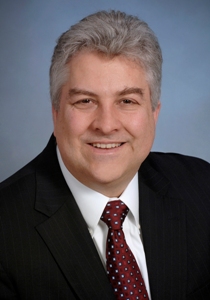 James Conrad, a Professor of Electrical and Computer Engineering at UNC Charlotte guides and mentors students on how to review technical papers. James has kindly offered his time to give us a better insight into how this works.