The poster presentation offers a different medium to present your research in a conference setting to that of the oral session. It is a visually effective communication tool and allows one-to-one interaction with conference attendees who are interested in your research.
Zen Faulkes has kindly taken time out to help us get a better understanding of the poster presentation.
The conference mentor (TCM): Where did your passion for improving poster presentations originate from?
Zen Faulkes (ZF): "For one of my junior high science fair projects, I remember one of my teachers telling me that my display was strong visually, so apparently I was inclined to design early! Later, I worked on the university student newspaper as an undergrad, and learned a lot about design and layout there, like picas and points.
The more immediate series of events that lead me to starting the Better Posters blog began when I stumbled across Garr Reynold's Presentation Zen blog. This inspired me to start blogging occasionally about presentations at NeuroDojo, my "main" blog. As part of that series, I wrote a post about people (ab)using PowerPoint to make posters. At the end of that post, I wrote, "There are many, many websites now that are devoted to improving the design of slides. … But maybe it's time for a few dedicated individuals to take up the cause for poster design."
I went looking for such a blog – I found none.
A smart man might see an opportunity in that unoccupied niche. Even though I am not a smart man, I started the Better Posters blog a month later. I'd both seen and made enough bad posters that I realized that such a resource would be helpful to people. The passion came from writing the blog, as I got more and more positive feedback from readers that I had actually helped them."
TCM: Poster presentations are often perceived as "second grade" compared to oral sessions. It's been highlighted on certain blogs that it can be an "uphill struggle" to convince a researcher that being postered could actually be beneficial to both themselves and their research. What are your thoughts on this?
ZF: It's not a perception; it's real. Whenever this question comes up on the blogosphere, people prefer giving talks over posters by about a three to one margin. I've even surveyed readers of my blog, which you would think would have more poster fans than most places. But even most of my readers prefer both giving and listening to an oral talk.  
One way to think about it is supply and demand. Opportunities to give oral talks are limited, particularly at bigger conferences. Consequently, they have greater value for that reason alone.
You can easily go a few steps further and create a clear message that certain oral presentations are for the "elite": you put them in the biggest room and don't put any other events opposite them in the schedule. They're called keynotes. You can't make a poster that commands attention the conference the way a keynote speech does. You'd have to have a twenty foot tall mural on the wall of the convention center.
Talks create hierarchies, maybe even encourage them. Posters are levelers, and undergrads rub shoulders with senior faculty. People who aspire to get to the "top of the heap" see that talks are the way to get there. People who want to get deeper commentary and feedback may see a poster session as a way to get it done.
TCM: What are the typical challenges people face when designing a poster for their session?
ZF: There are a lot of elements that have to go into a poster. There are usually graphs of data to make. There is text to write and edit, and posters require a lot of thought and editing to bare down to the essentials. Then you have to lay all that out into one page with a hard space limit. That's a complicated task, and you can't do it in an afternoon.
This is another reason why people like giving oral presentations. Presenters can open up their laptop and work on their slides deck on the plane to the conference or in the hotel room at night. Or even tweak them during the coffee break, or other people's presentations. Posters demand that they be completed and printed before you get on the plane.
And for most people, it's worse because they use PowerPoint. You can get great results in PowerPoint; Nancy Duarte's recent SlideDocs ebook is proof of that. PowerPoint is deceiving, however. It's great at quick and dirty stuff. I still use PowerPoint when I have a simple task, even though I'm quite proficient with CorelDraw, a high end graphics package. PowerPoint starts to buckle under the strain the moment you start to do something more complicated, with a lot of individual elements that have to be aligned, a consistent size, and so on. It ends up taking longer to make it all look good.
Another problem is that people get preoccupied with making things fit on the poster, and they never go through the talk out loud. I've sometimes found that because I never talked through the poster, the order I put things on the poster was not the order I ended up presenting to people in front of the poster. This was very annoying when I was presenting, because I had to direct people from one end of the poster to the other and back.
TCM: What advice would you offer to people presenting their poster at a conference for the first time?
ZF: You will be standing and talking for a long time. Wear your comfiest shoes, bring some water to drink, and maybe stash away a snack. Bring something that someone can take away to help them remember you – business cards, small miniature versions of your poster on standard letter paper etc.
Pay attention to people around you. The point of a poster is to start conversations, but how people want to start conversations differs. You have to be attentive to gauge the best way to bring people into your conversations. Some people will walk up and say, "Give me the tour of your poster!" Some people will walk up and quietly start reading. You might think they just want to read – and some do – but often, if you ask them if they would like to get a walk through, many will be grateful. Others will circle in and eavesdrop while you are talking to someone else. Don't ignore these people. Pause and speak to them at convenient break points. Do this even if the "Give me the tour of your poster!" visitor is very involved asking you questions about your poster.
Likewise, pay attention to the interest level of people and adjust accordingly. Do not haul someone walking by your poster and give them a 15 minute full explanation because they happened to glance in your direction from the middle of the hall for a couple of extra seconds. Ask people if they want the take home message or a more detailed explanation.
Finally, although poster sessions are very similar in theory – you hang your poster, you wait for customers, you engage in conversation – a poster session at a big conference, for instance, feels very different in practice. Ecology conferences are famous for the number of people wearing sandals; biomedical conferences are more likely to have people wearing ties. Each conference will have a different feel. Talk to people who have been to this conference before to try to get a line on the tone and feel of this conference."
We would like to thank Zen Faulkes for taking the time out to give us his fantastic insight on poster presentations. You can visit his website, Better Posters, here, for more tips on improving your poster presentations. You can also follow him on Twitter.
 About Zen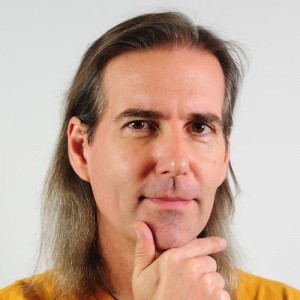 Zen Faulkes is an Associate Professor of biology at The University of Texas-Pan American (soon to become University of Texas Rio Grande Valley). He arrived in Texas by way of Canada and Australia, and studies brains, behaviour, and evolution, mostly in crustaceans. His blog about conference posters, Better Posters, recently celebrated its fifth blogiversary. He is on Twitter @DoctorZen.