Use these free collaboration tools to help you organise a fantastic research conference, no matter where your committee members are located.
You've got your conference organizing committee lined up. Your steering committee is set. You have a program chair, and a local chair too. There's just one issue: you're all dispersed across different locations.
When you can't inhabit the same room, how do you ensure your steering groups and committee members can share resources and collaborate? And how do you stop intra-committee irks from snowballing into issues that slow the organizing process down?
If you're thinking of sticking to traditional group emails and the occasional conference call to check in with everyone, stop right now. There are plenty of apps conference organisers can use to help your committee work as a team, regardless of where everyone's located.
As a tech company, we use lots of apps to help us communicate, collaborate and reach our goals. Here are some of the top free collaboration tools for conference organisers.
1. Free messaging tool: Slack
(image courtesy of Slack)
Slack helps us get a lot done at Ex Ordo. It helps us stay on track, helps us collaborate better, and it stops us getting tangled in endless loops of email.
As well as one-to-one messaging, with Slack you can create channels for every project, topic, or group. So you can have a channel just for your program steering committee. And you can keep discussions about your conference venue separate to your debate about what date early bird pricing should run to. Plus it lets you search older messages, so you can remember who agreed what.
Oh, and Slack is the messaging app favored by NASA's  Jet Propulsion Laboratory. Not bad company to be in.
2. Free group calls and screen-sharing tool: Skype
(image courtesy of Skype)
Sometimes you all need to be in the same room, at least figuratively speaking. Plus it's just nice to see fellow members of your conference organizing committee from time to time.
Here's where group calls come into their own. Skype gives you free access to voice and video calls with up to 25 of your committee members. So you can give them a wave before diving into a healthy debate about this year's conference topics. And with Skype you can share your screen with contacts during a call, which can be a life-saver if you're discussing room layout or conference website design.
3. Free scheduling tool: Doodle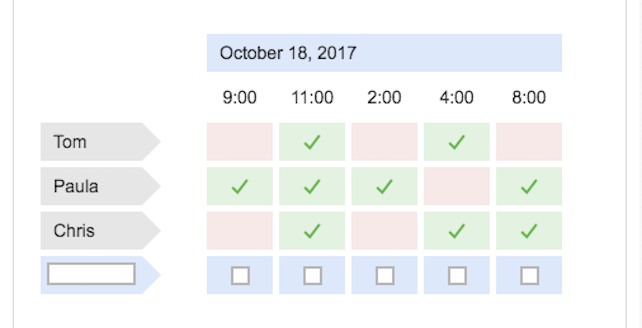 (image courtesy of Doodle)
When it comes to scheduling group calls, it saves time if you know in advance when your committee members are available.
A free account with Doodle lets you simplify the process of scheduling meetings by letting you ask your committee members in advance when they're available. You can connect Doodle to your calendar too, so you can send meeting requests directly through your calendar. Now you can schedule that difficult discussion about a demanding sponsor with ease. 
4. Free file-management tool: Dropbox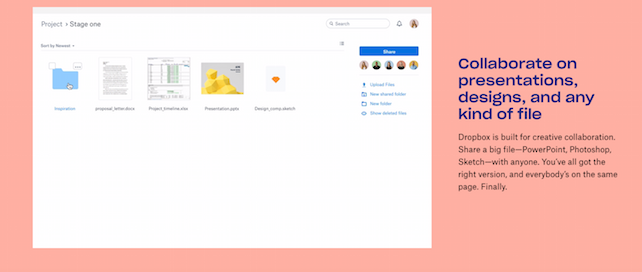 (image courtesy of Dropbox)
You don't want your conference's publicity chair commenting on v1.3 of a document when v1.5 is the most up-to-date version. So a good file management system is essential for keeping your conference organizing committee on track. Especially if you're not using an abstract-management system like Ex Ordo, it's vital you keep control of everything from abstracts and reviews, to speakers' info and suppliers' contracts.
Dropbox is a file-management tool that allows you to store and share files with your whole team. The tool's team feature means you can give everyone access to the files they need, keep control of versions and cut down on email attachments.
5. Free task-management tool: Trello
(image courtesy of Trello)
It's useful to be able to glance at where your conference's treasurer is on finalizing the budget. Or which hotels have been contacted for preliminary delegate bookings.
A task-management tool like Trello gives you a bird's-eye view of what's going on with your research conference. You can use Trello to create boards to manage your entire conference, from deciding program themes to confirming keynote speakers. See who's working on what and when tasks are due.
Plus you can also directly upload your documents (up to 10MB in the free version) to Trello from Dropbox.
Using tech to work more effectively
One thing that's important to note is that most of these tools operate on a "freemium" model. This means that basic services are free, while more advanced features come with a cost. So depending on your conference committee's needs, you may require a paid-for version. For example, if you use the paid-for version of Slack you can use it for messaging, video group calls and screen-sharing.
But if you're willing to pick and choose a bit, it's likely the free versions will do the job just fine.  
Now go forth and begin collaborating.